Tuesday, 19th February, 2013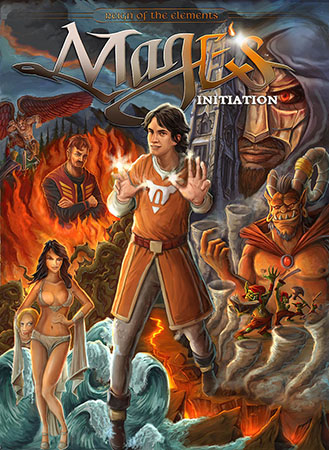 Hello, Sierra Adventure Game Fans!
We have some exciting news. The team behind AGD Interactive / Himalaya Studios has been working hard on our latest Adventure / RPG game.
Today, we're excited to announce that we have launched a Kickstarter campaign for Mage's Initiation.
Please check it out. Not only can you pledge for a digital game download, but you could become the proud owner of a Collector's Edition box, a resin character figure, or even appear as one of D'arc's battle opponents in-game -- and plenty more!
Since we all know that adventure game fans are the best fans ever, we'd truly appreciate the support of you guys and girls, in helping us reach our funding goal, so that we can bring you exactly what you expect from us: an epic, 2D, hi-res, original Point & Click adventure game! All in the classic Sierra-style of our King's Quest and Quest for Glory remakes.
To read more information about the game...