IEEE Industry Standards and Technology Organization Appoints New Board Members
ISTO Chair Yatin Trivedi has appointed two new Directors to the ISTO Board, Dr. Leo Casey (Power Systems Lead, Google X) and Lewis Brodnax III (Chief Security Officer, GreenSky, LLC), effective 1 June 2020 through 31 December 2021.
"I want to thank our newest board members for taking on the ISTO Director positions," said Yatin Trivedi, chairman of ISTO. "We look forward to their contributions as they bring their individual experience and knowledge to contribute to the success of ISTO. ISTO is now well positioned to serve its engineering communities for increased multi-disciplinary collaboration and innovation with new consortia in the Utility, Smart Grid, Digital Currency and Security industries." Read On
First Impressions Count…
Is your Welcome Kit up to Snuff?
As a member organization, understanding the importance of retaining a happy and strong membership base is key. Employing a regular cadence of communications and other tactics to keep your members aware and engaged demonstrates that you are prioritizing informing constituents with ongoing dialogue, be it monthly, weekly or even daily. What's more, it shows that you value their membership.
The IEEE SA Corporate Program: Engaging Industry in Standards Development
In the world of standards development, there exist a variety of participation methods. Some utilize the individual method, where each participant represents, acts, and votes on behalf of themselves. Others utilize a nation-state method, where each nation is a participant and representation and voting occur accordingly. Growing in popularity recently is the entity method, where an entity, such as a corporation, a governmental body, an NGO, etc., is the participant. Recognizing the desire of industry for such an entity method in IEEE Standards Association (IEEE SA) standards development, the IEEE SA created the Corporate Program and the entity method of IEEE SA standards development. Read On
Alliance Program Highlights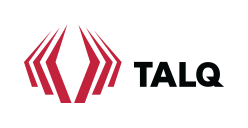 TALQ INTEGRATES FURTHER SMART CITY FEATURES
The updated TALQ Specification 2.2.0 includes additional functions in the protocol standard
The TALQ Consortium has released and approved a new version of the TALQ Specification, 2.2.0; an updated version of the Certification Test Tool was also released. All the changes and added features are backward compatible with the former 2.1.0 release, guaranteeing reliable interoperability of all certified TALQ-compliant products certified against any TALQ 2 version.
Development Completed on MIPI A-PHY v1.0
MIPI A-PHY℠ v1.0, the much anticipated serializer-deserializer (SerDes) physical layer interface designed to support ADAS, ADS, IVI and other surround-sensor applications, has completed the development stage and is now in member review, with adoption expected in approximately 90 days.
MIPI RFFE v3.0 Adopted
MIPI Alliance recently released a new version of its RF Front End Control Interface (MIPI RFFE℠), the world's de facto standard interface for control of radio frequency front-end subsystems. Version 3.0 is designed to deliver the tighter timing precision and reduced latencies that manufacturers need to advance the rollout of 5G.
Wireless Charging is Essential in the 5G Era
Almost 30 smartphones will be available with 5G compatibility this year, tripling the number from last year. This new cellular standard allows the networks to transmit data at remarkable speed, reducing lag time or latency from seconds to milliseconds. For most of our normal applications, this might not be a noticeable difference, but it could help you download huge files, like a two-hour movie – in mere seconds, allow phones to become more effective and enjoyable gaming devices, or allow for more immersive AR and VR experiences – all of which can additional drains on battery life. Read more.
TagVault.org Announces Establishment of SWID Tag Repository and API
Full Integration with Unified Compliance Framework
TagVault.org announces the establishment of an extended Software Identification (SWID) Tag repository and API that fully integrates with the Unified Compliance Framework and will be accessible via APIs.
With this, Tagvault.org expands its mission to provide direction and governance of Asset APIs to include certification of contributors, content, access to content, and further development of SWID and other asset tags with related tagging related standards, service publications, professional events and technology development.
SAMPLING OF ISTO PROGRAMS
Recent News
Digital Illumination Interface Alliance
MIPI Alliance
Printer Working Group
TALQ
WPC
Zhaga Consortium
Upcoming Events
BiTA Standards Council
Digital Illumination Interface Alliance
MIPI Alliance
TALQ
Wireless Power Consortium
The WAMIII Virtual Talks Series offers the global community of technologists, clinicians, regulatory, patient advocates, and other professionals interested in developing solutions around the safe, responsible and validated use of connected wireless medical devices in, on, and around us. Learn more and register for FREE to access the library of sessions and learn about new sessions.
About ISTO
ISTO is the premier trusted partner of the global technology community for the development, adoption, and certification of industry standards and emerging technologies. Its mission is to facilitate the life cycle of industry standards development through a dedicated staff committed to neutrality, quality support and member satisfaction.
Fostering the market acceptance, adoption and implementation of standardized technologies, programs of ISTO Federation span the spectrum of today's information and communications technologies. ISTO is the recipient of the 2010 Tenzing Norgay Interoperability Achievement Award, which recognizes success in driving market acceptance, adoption and implementation of standardized technologies. For more information, visit the ISTO website.