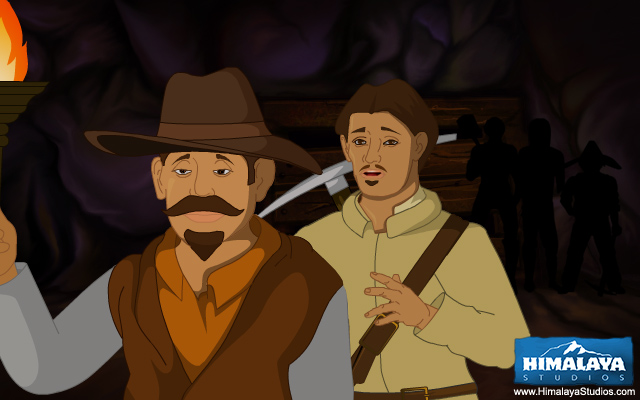 An upcoming, enhanced edition of Al Emmo and the Lost Dutchman's Mine has been added to Steam Greenlight.
Major changes will include completely new Al Emmo character vocals (by a new voice actor) and 2D animated cutscenes to replace the original 3D ones. There are also many new tweaks and improvements!
Click here to vote for Al Emmo on Steam Greenlight
Valve recently launched Greenlight, a game submission service that enlists the help of the community to vote for titles they'd like to see on Steam. The more "Yes" votes a game gets, the better the chances are that it will be picked up for distribution on the platform.
We could use the help of our dedicated Adventure Game fans here! Your votes for the Enhanced Edition Al Emmo will also help open the door for getting our upcoming RPG/Adventure game Mages Initiation: Reign of the Elements onto Steam as well. Please support us in getting our Adventure Games out to more people.
Note: If Al Emmo gets onto Steam, current owners of the game will be given a free Steam code for the Enhanced Edition.
So, if you have a Steam account, please take a few seconds to log-in and vote "Yes" for Al Emmo and add it as a favorite. We need all the votes we can muster! Your support is always most appreciated and will help us continue to make and distribute great adventure games.
Thank you!
The Himalaya Studios team
HimalayaStudios.com