A nice portrait from 2019 – still at our old Clerkenwell FL@33 / Stereohype HQ.
Wow! It's apparently 20 years ago that we graduated from the Royal College of Art and officially launched our multi-disciplinary design studio in July 2001. We will very quietly raise a glass in a couple of weeks to celebrate FL@33's 20th anniversary. Let's party another time when things have settled and we can all kiss and hug and dance together again.

Happy birthday FL@33 – we raise a glass or two – 20 is quite something.

Catch-up FL@33 Newsletter #9
Side-tracked by moving home and studio in the midst of a global pandemic and projects on hold, cancelled or in slow motion, we can today finally catch up with at least a few of the recent and new FL@33 projects, workshops and press. Please find previews and links below.

I can not believe that we can still not share with you our hard work on a beautiful visual identity we developed for a French Champagne brand, together with packaging design and a redesign of a French family crest. We mentioned the bubbly project a few times before, but things came to a grinding halt last year of course, when vineyards and printers simply closed during lockdown. The great news is however that everything is being wrapped up, printed and produced as we speak. Soon – we have more news – very soon...

Happy newsletter-browsing and a great summer. We'll be off to be in quarantine abroad for a bit!

*:) Agathe and Tomi 8)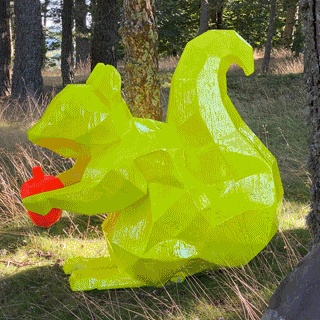 Save the squirrel, save the world!
It is done. At last. The Stereohype squirrel has been saved. As a strange summer 2020 project in the even more bizarre year 2020, we took it upon ourselves to #SaveTheStereohypeSquirrel, rescue the collapsed cardboard polygon sculpture FL@33 originally designed and built as a 10th anniversary 3D mascot squirrel back in 2014, and revive it again in 2020 thanks to skilful (and lucky) first-time fibreglass epoxy resin experiments. We worked for a full month to resurrect the squirrel and transform it into a waterproof, outdoor sculpture with vibrant fluorescent colours to boot. It has now found a new home away from London town in a calm forest in rural France. Save the squirrel, save the world.
Shown above: the remastered sequence print Cars #1 and a GIF preview excerpt of 8min 20sec (Cars #1). Below: the real video, no sound (please watch at best streaming quality) As part of a commissioned exhibition we updated our 8min 20sec project pages with the latest digital 1080p full HD remasters of 8min 20sec video compositions, new video patchworks and also super-high-resolution sequence prints.

New and remastered super-high-resolution prints are now available at stereohype.com in new sizes 50 x 50cm or 110 x 110cm – allowing two smaller prints to sit neatly next to a big one. Create your own sequence grid!

We also posted a few first impressions of an ongoing Arts Affaires-commissioned FL@33 installation in Paris that was launched in March 2020 (just before the first European lockdowns). This exhibition features the latest 8min 20sec artworks. The usually busy office spaces are more or less abandonded since last year of course. Strange times... The show must go on.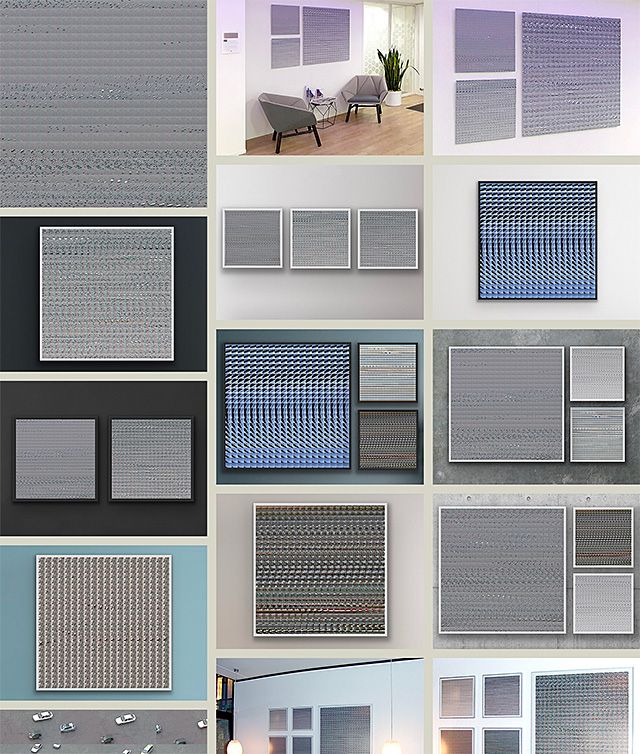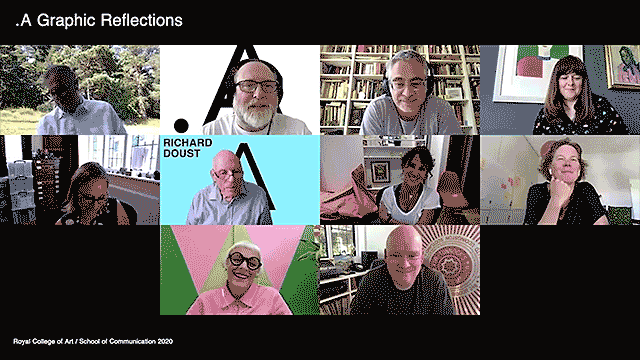 Royal College of Art Alumni met online via Zoom in support of fresh graduates – the video was recently made available for all
Now available to watch: The video recording of Royal College of Art (RCA) Zoom Webinar .A (point A) Graphic Reflections.
The curated live-streamed video conference with selected Royal College of Art Alumni was organised in support of RCA 2020 graduates – and is now also available for all. Introductions by: Richard Doust and Lol Sargent. Host: Michele Jannuzzi. Alumni: Mark Bonner, Michele Jannuzzi, Chrissy Levett, Hazel Macmillan, Morag Myerscough, Amelia Noble, Sophie Thomas and FL@33's Tomi Vollauschek.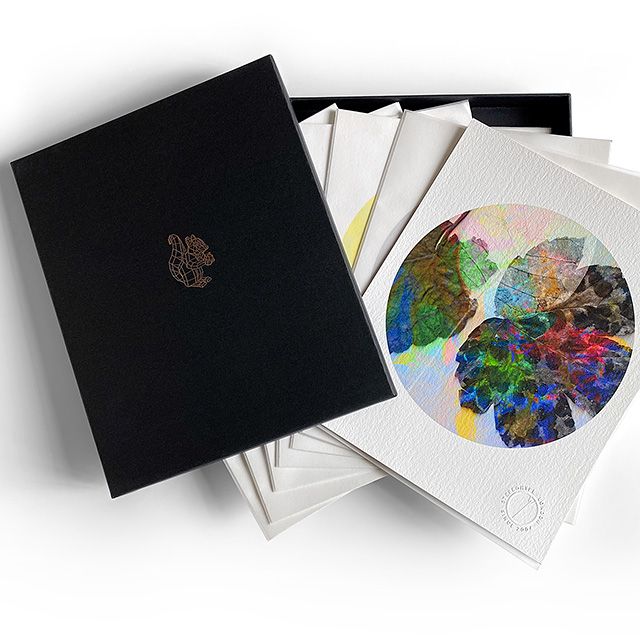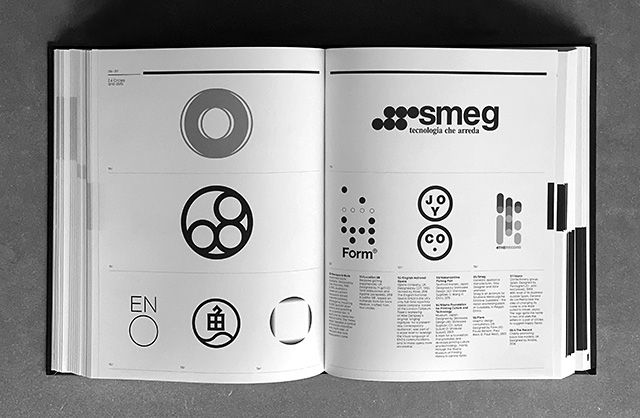 9 FL@33-designed logos in this revised extended book – including some so new they weren't even launched yet officially (thanks stupid virus)!
Our Press archive section now also includes the revised edition of the logo design bible Logo: The reference guide to symbols and logotypes by Michael Evamy.
The new book features nine FL@33-designed logos including more recent designs such as our work for Location 68.
Bye bye Britton Street, bye bye Clerkenwell, bye bye house that we restored and developed for 15 years. It was nice while it lasted. Now we have a garden though – and not so far away from our old place. Whoop!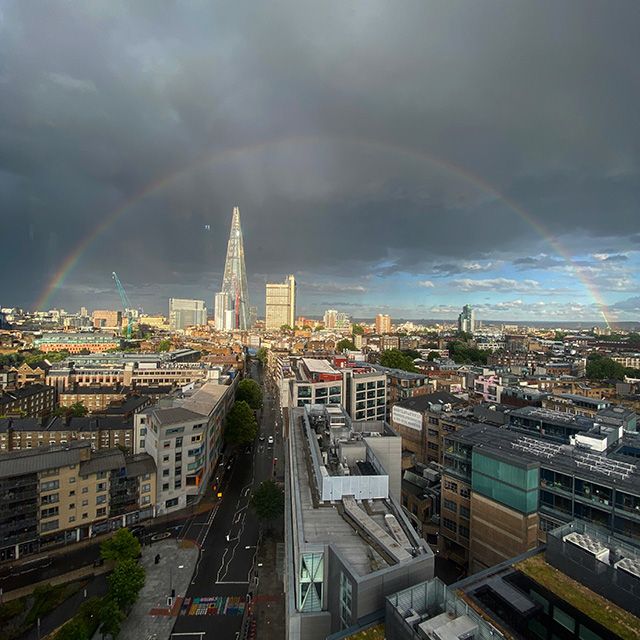 This was last year in June. FL@33 moved into three-storey penthouse (for a bit). In between houses for a few weeks: our move from London's Clerkenwell via Southwark, just behind Tate Modern, to beautiful Barnsbury where we are now making friends with locals, squirrels and foxes in our garden.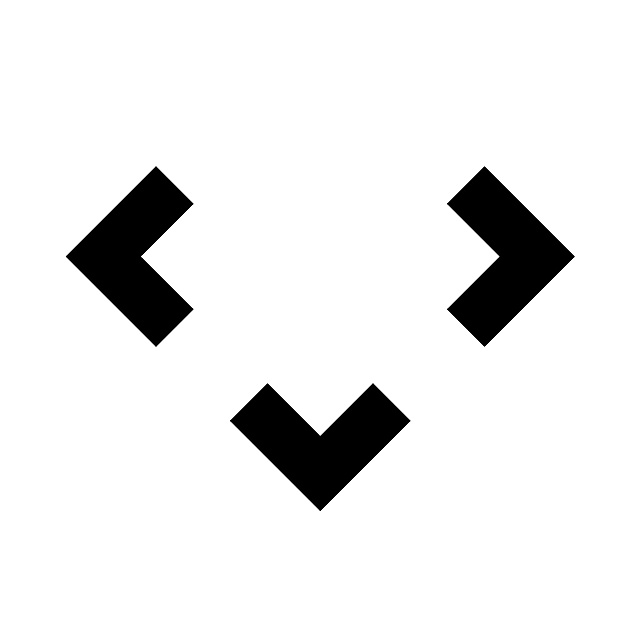 < > v C J V monogram
A slightly abstract personal monogram for a young Renaissance man and global citizen with a bright future ahead of him. Featuring the initials CJV, the minimal FL@33-designed logo was printed on multi-layered deluxe business cards.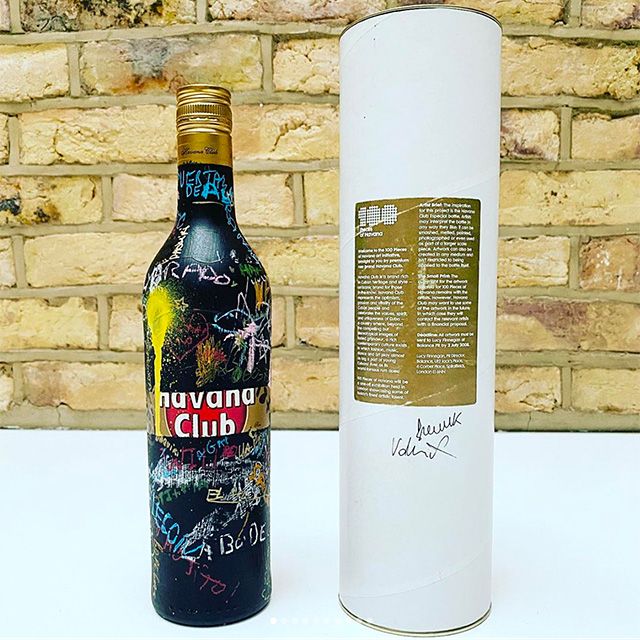 Sold! To private collector in Germany.
The FL@33-designed custom Havana Club Especial bottle, that we created for the exhibition 100 Pieces of Havana in 2008, has been acquired by a private collector in Germany just before last year's UK lockdown. Our La Bodeguita del Medio-inspired bottle is now in the permanent Arno Schwarz collection.
We updated the project page with additional pictures.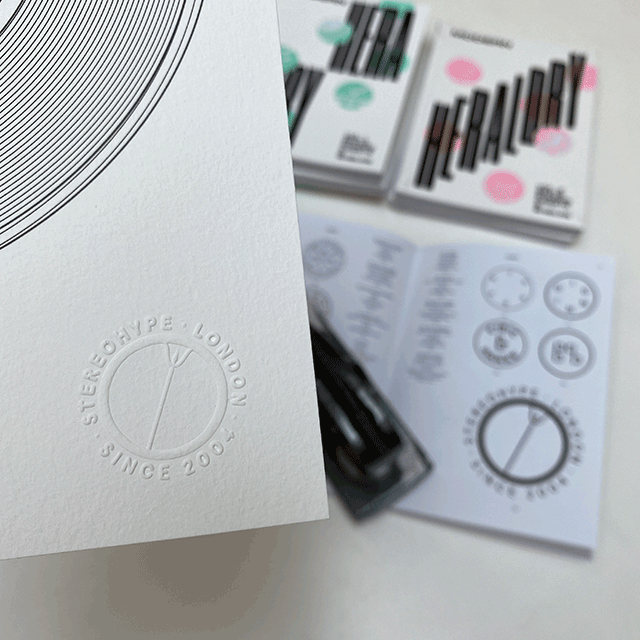 Modern Heraldry: Vol 2 (and 1)



We are over the moon that the

FL@33-designed

Stereohype certification seal

– that is embossed in

Button Badge Motif Prints

– is one of two designs featured in the new book

Modern Heraldry: Vol. 2

by Counter-Print

.

The second design is a family crest we redesigned but can't talk about it yet as it wasn't officially launched because of the pandemic...
Volume 1

was also reprinted at this occasion and also features two FL@33 creations

.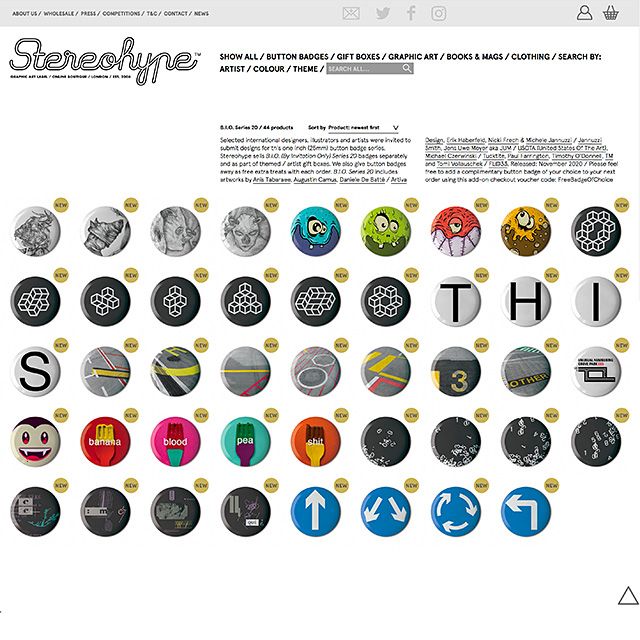 FL@33-curated B.I.O. Series 20

FL@33's annual design initiative B.I.O. (By Invitation Only) Button Badge Series just went into its 20th round and was released by FL@33's graphic art label Stereohype. Button badges, new advent calendars, new sets of four in matchbox-style gift boxes and artist/themed gift boxes of seven were launched. Many of the designs were also released as Fine Art Prints for the now 469-strong Button Badge Motif Print edition.
FL@33 invited Anis Tabaraee, Augustin Camus, Daniele De Batté at Artiva Design, Erik Haberfeld, Nicki Frech and Michele Jannuzzi at Jannuzzi Smith, Jens Uwe Meyer aka JUM at USOTA (United States Of The Art), Michael Czerwinski at Tucktite, Paul Farrington, Timothy O'Donnell and TM.
B.I.O. Series 20 features 44 badges including FL@33's Air Lines artworks.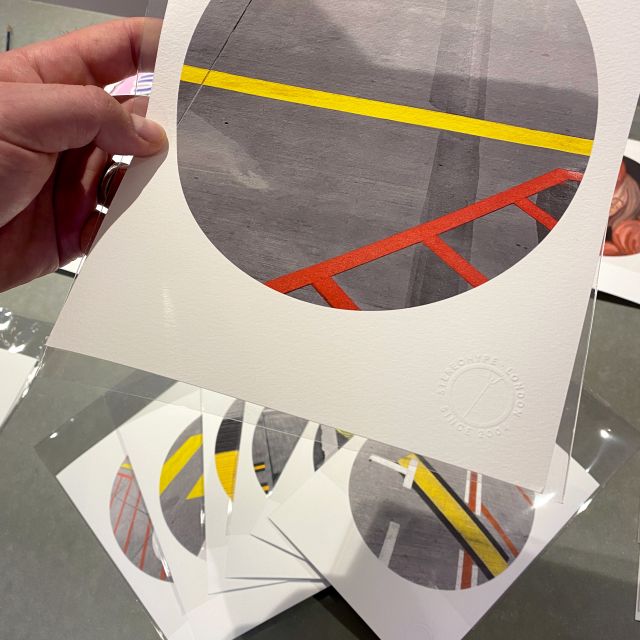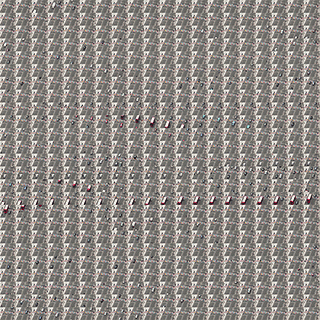 Remember that view from the penthouse towards the Shard? This 8min 20sec artwork was created with footage looking down.

8min 20sec update: Not so far from Tate Modern – an exceptional view from a penthouse in London's Southwark Street that was illustrated by Camille Walala. The 8min 20sec footage was recorded in June 2020 in the midst of the pandemic. It would usually be much busier at this location. The sequence print was created in the last few days. We now completed our updates and added new and remastered super-high-resolution sequence prints including Southwark Street sequence – all now available at stereohype.com.