Hi there,
The impressive work of Cato Brand Partners on the rebranding of Mas Air is our showstopper this month and a must read.
Creatives listed on the directory show their stunning work as well, some amazing images that will bedazzle you.
And anyone who knows me understands, it's all about networking, so what better way to meet creatives than to read this fabulous newsletter.
Enjoy.
Cheers
Sally and Eliza.
Cato Brand Partners rebrand of Mas Air
This year we have highlighted some of the creative work that grabbed our attention for all the right reasons. We were very impressed by the Cato Brand Partners rebrand for their client, the Mexican cargo airline Mas Air and appreciated the opportunity to talk to Ken Cato about the work.
Inspired by a change of management and a growing fleet, the Mexican cargo airline Mas Air decided to update their brand identity.
The word 'mas' is Spanish for 'more' and Cato Brand Partners, the company's chosen design group felt more than an update was required.
'Their existing brand, an eagle was reminiscent of Garuda the Indonesian airline,' said Ken Cato 'and although we explored a reinvention, we did want to create something that stepped outside the traditional cargo carrier representation.'
Recent work from
our Creatives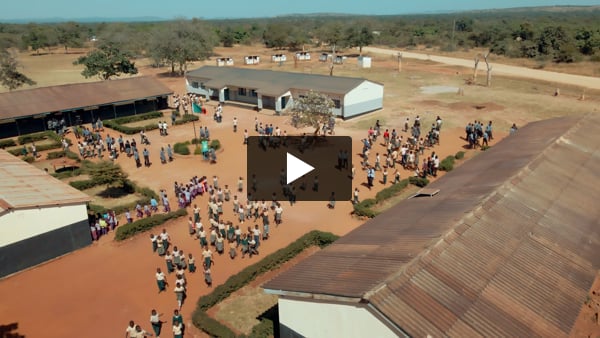 World Vision has recently unveiled it's new communication strategy with its hopeful and uplifting narrative. Director Tracey Rowe was part of a team that captured both sides of the Sponsorship story, the generous Australians as well as the communities and children benefitting from years of World Vision support. " I was totally blown away by the people and children I met and filmed, in areas that World Vision had been working for more than 15 years. To see how their lives had been improved on multiple levels by the generosity of everyday Australians was impressive. Listening to the unique stories of why individuals, families and organisations sponsor children through World Vision was inspirational.
World Vision Australia
Chief Marketing Officer – Louise Cummins
Head of Brand, Creative & Content – Andrew Henderson
Creative Brand & Director – Rory Ellis
Head of Lifecycle Marketing – Emma Jayarajah
Brand Project Lead – Jordana Patterson
Brand Project Coordinator – Sheridan Misso
Mass Segment Acquisition Manager – Jacqui Martin
Content Lead – David Fonti
Video Content – Jordan Montgomery
Brand Communication Manager – Lucy Fogarty
VANDAL
Executive Producer – Brenden Johnson
Executive Producer – Anna Greensmith
Producer – Alex Francis
Editor – Mariah Dunn
Grade – Marcus Timpson
Online – Phil Stuart-Jones
Production & Technical Assist – Phillip Muzzall
helium.film
Director – Tracey Rowe
Executive Producer – Brenden Johnson
Executive Producer – Benjamin O'Donnell
Producer – Ciara Hehir
DOP – Nick Andrew
Assistant Camera – Jake Lawlor
Creative Support
M&C Saatchi
Media Agency - Essence MediaCom Global
PR Agency - Eleven
Music Supervision - Music Mill
JOE VITTORIO

|

PHOTOGRAPHER
These shots from earlier this year for Alumina in Western Australia for ERD represent my style and what I have to offer very well.
STEVE BLENHEIM

|

GRAPHIC DESIGNER
lynch+lynch branding Real estate agent Nicholas Lynch teamed up with son Brodie to form boutique agency lynch+lynch, specialising in prestige Mornington Peninsula properties. Branding included full visual language for all marketing collateral and signage.
JESSICA GERNAT

|

PHOTOGRAPHER
Park Hyatt Hotel, Auckland
This image is the Park Hyatt Hotel in Auckland, I shot the car entry, foyer, lifts and various rooms for the art installations team (ARTTFORM) the featured work in the lobby is by Peata Larkin.
FRANCES ANDRIJCH

|

PHOTOGRAPHER
Chopped Asparagus and Leek with Kipfler Potatoes and Spring Herb Puree
An eloquent, yet simple, green spring starter with an inspired and cleansing dressing.
Great with: fresh cheese, toasted pinenuts and grilled chicken.
Client: Vegetables WA
Photographer: @francesandrijich
Food stylist: @annapearlflanders
Cook: @fenella_peacock
Assistant:@thenegri
Recipe Developer: @amandadaniel.com__
Visit my Website www.andrijich.com.au
Prints available for purchase online www.andrijichprints.com
BROOKE MILES

|

PHOTOGRAPHER
Raw Wilderness, Pure Silk
Photographer and creator Brooke Miles captures breathtaking aerial and underwater images of the ocean, in particular the Great Barrier Reef. These spectacular photographs are transformed onto stunning silk scarves, delivered beautifully in bespoke packaging, catering to the tourist and collector alike. These beautiful items are showcased in the Airlie Beach flagship, Above and Below Gallery, and also available via wholesale so your own customers can fall in love and take a piece of paradise home with them.
WEBSITE www.aboveandbelowgallery.com.au
EMAIL info@aboveandbelowgallery.com.au
PHONE +61 419 941 162
INSTAGRAM @aboveandbelowgallery
FACEBOOK @aboveandbelowgallery
LINKEDIN /brookeogden
For further enquiries and wholesale orders, please email the team at info@aboveandbelowgallery.com.au
LEILA MORRISSEY

|

STYLIST
Leila is a creative stylist with a background in photography, in which she studied at RMIT. Leila even moved to New York in 2010, but soon became disillusioned and decided to just work as an art photographer and moved to Berlin,
Then In 2015 Leila decided to move back to Melbourne to be near family and fell into the world of styling, cutting her teeth assisting at Hogarth studio for Myer, Peter Alexander at Wow Pictures, and all sorts of jobs in the advertising industry. She has assisted such stylists as Abby Bennett, Sarah Banger, Meggy Smith, Karen Evans, Jenna Hanlon, Simone Faruglia, Lauren D Innocentus and many more.
She now focuses on her own styling be it homewares, advertising, E-com, and fashion. Working for clients like Target, Harris Scarfe, Coles, Spotlight, Gazman, Mollini etc. And she also has her own candle business Leila Candles.
Leila likes to work hard and loves being creative and meeting all different people on photoshoots, be it advertising, fashion or still life.
Hi there, I'm Anna Nguyen. I am a passionate photographer with a deep love for freezing moments in time and turning them into everlasting memories. Photography isn't just a profession for me; it's a way of life, an art form through which I express my creativity and connect with the world around me.
My photography style is a blend of artistry and authenticity. I believe in capturing the raw emotions and genuine moments that unfold naturally. Whether it's a candid smile, a stolen glance, or a breathtaking landscape, I aim to encapsulate the essence of the subject in each frame. From portraits to fashion and travel photography, my portfolio reflects my versatile approach.
If you'd like to discuss a photography project, share your ideas, or simply have a chat about photography, please don't hesitate to get in touch. I'm based in Melbourne, and I'm ready to travel to capture your special moments.
If you're looking for a photographer to capture your special moments or tell your story, I'd love to hear from you. Let's work together to create beautiful memories that will last a lifetime.
TAMMY MORGAN

|

MANAGING DIRECTOR AT SPARROW
"Sally just makes my life easy when it comes to finding the right person to employ full time or freelance for us at Sparrow. She completely gets our business and values and always find the right fit in terms of culture and skill set. The people she's brought on board have all be smart, efficient and professional, supporting our agile environment and making life easier. No matter the urgency or project, Sally's always been able to support us."
MADDIE COLLETTE

|


GLOBAL MEDIA COORDINATOR AT FRANK BODY
"I was lucky enough to meet Sally through my advertising degree at RMIT. I graduated unsure as to what I wanted to do in the industry, where I wanted to work, how to build a professional resume, and whether my portfolio was good enough. I stepped out of our appointment feeling confident, excited, and ready to enter the workforce. We worked on finessing my resume and portfolio. Then, I began the job search. The best advice she gave me was to email places I would dream of working at. I emailed my all-time favourite skincare company, and the rest is history. I cannot thank Sally enough. Anyone feeling unsure or lost following school, university or working in the industry needs to see her. She is the biggest supporter of her clients; it truly is a beautiful experience."
Join the Creative Directory
Her extensive connections and unwavering dedication have opened numerous doors for me ever since I became a part of her creative directory. The consistent stream of opportunities she has provided has not only been valuable but has also led to several long-term client relationships. I wholeheartedly endorse Sally for her profound industry insight, expansive network, and exceptional professionalism.