Hi
For the first time at Leeds Digital Festival, we didn't put on an ostensibly marketing-based event. Instead 'Get to the Point' was born. It's based on a Japanese presentation style called Pecha Kucha, where speakers have a limited time and number of slides, to speak on a subject.
Speakers have only 5 minutes to "get to the point"
They have exactly 20 slides, which change automatically every 15 seconds
Speakers can't pitch their business
On the night we had a great audience, 7 brilliant speakers and 2 audience members who took on our Random Slide Challenge. If you didn't make to the first one, don't worry there's another coming soon...
This is why we do it
Optimism is baked in our agency, but not blind optimism. We fundamentally believe that being optimists give us, and you, an edge. We go into marketing strategies and campaigns with our eyes open to the possibility that they will work.
I wish we'd written this post on how optimism can change the world. It's such a powerful idea.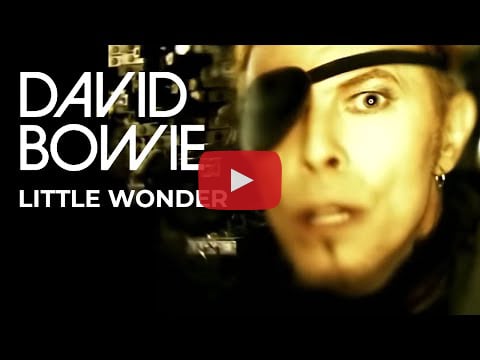 Be more Bowie
If David Bowie can do drum and bass. Just think what you can do.

I've been thinking about how consistently is key in marketing and running a business. And for me David hits that perfectly, while still constantly changing. It sounds odd at first, but by always adapting, he made himself even more Bowie.

It's an amazing achievement by clearly one of the most creative people ever to live. But something I think businesses can learn from.

Develop your business and keep it fresh and full of new ideas, but never lose sight of who you are.

Be more Bowie.
Get a fresh perspective on your marketing
When times are tough, a first instinct can be to cut your marketing. It's a better idea to review your marketing. See where you can improve, what you can change, and look at new marketing strategies you've never considered before.
That's why we are offering 4 free marketing consultations on November 3rd. Just pick a time that suits you and we'll arrange a chat.
Sometimes all you need is a fresh pair of eyes.
If you'd like help with your marketing, give me a call on 0113 477 1210, or reply to this email.
Our secret ingredients are:
• Marketing Strategy
• Website Design and Build
• Copywriting and SEO (these go hand in hand)
• Social Media
• Paid Ads - AdWords and paid social media.
Richard Michie
CEO - The Marketing Optimist