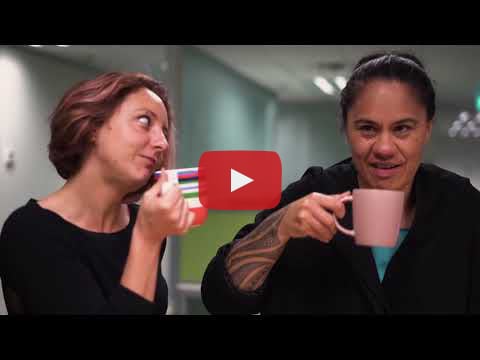 Welcome to our final newsletter of the year!
On behalf of all of the team, we would like to wish you all a very Merry Christmas and festive period. 2018 has been a momentous year for Social Value UK - celebrating 10 years of, delivering training, setting standards for social value and providing assurance services. Another highlight was partnering with Social Value Portal to deliver the National Social Value Conference and our biggest ever members exchange event (more feedback on this to follow in January).
We can only do this with your continued support and involvement.
We look forward to 2019 with many exciting projects and opportunities to work together!
Above you'll notice there's an amazing festive message from our friends in New Zealand at Social Value Aotearoa.
Technical Updates and Essential Reading
Regulators invite feedback on Charities SORP​
Following the recent expansion of the Statement of Recommended Practice (SORP) making body that sets out the framework for charity financial reporting to incorporate the Charity Commission for Northern Ireland with the Charities Regulatory Authority for the Republic of Ireland as observer, a consultation has been launched by The Charity Commission to seek views on how best to reform the process for developing SORP, and to make recommendations for any necessary changes to ensure the SORP remains fit for the future.
Read more here.
How evaluation can kill: Why we can't just keep evaluating to justify
Suicide, family violence, homelessness, inter-generational poverty: they are all huge social battles that place grantmakers on the frontline of life-and-death issues.
But leading social impact thinker Ross Wyatt, managing director of Think Impact, said many policymakers, funders and grantseekers are trapped in an unproductive cycle of using social impact evaluations to prove what they did was right, rather than using them to learn how to do things better.
Read more about why the current situation must change.
Essential Reading
1) Catalyzing the growth of the impact economy

- McKinsey & Company
A mature impact economy would help power economic growth while solving global social and environmental challenges. Read about what it will take to accelerate the impact economy's development.
Read more.
2) The next generation of impact practitioners, and what Truth & Reconciliation mean for impact reporting - SAMETRICA
Q&A with Organisational Members of Social Value UK in Canada exploring future of impact reporting from a funder perspective
Read more.
Assurance + Accreditation News
SVUK delivers these services on behalf of Social Value International, find out below how this can verify your work and align to an international standard
The First Ever Social Value Certificate Celebration!
The first Social Value Certificate Celebration took place in Leeds on Monday 17 December. This is a milestone moment in the development and progress of the Social Value Certificate. This was also the opportunity to celebrate our first awardees, Behind Closed Doors, Talent Gateway, Trees for Cities and Emmaus. Find out more about the awardees in the Social Value Certificate directory. A special thanks to Behind Closed Doors and Liz Riley, Accredited Practitioner and member of the Reporting and Assurance Technical Committee, for the instrumental role played in developing the certificate alongside the Social Value UK team. Organisational members Kingston Smith also presented on the social value policies which are open source and can be used to achieve Level 1 of the Certificate.
Catherine Manning, Assurance and Networks Manager at Social Value UK said: 'It was brilliant to be able to hear the stories of all of our awardees. These truly inspirational organisations showcasing the journeys that they are on offered a driving force of energy to all who attended. Embedding the Social Value Principles into organisations can be done, and is an imperative step if we want to measure, manage and maximise the value we can create for our stakeholders.'
Trees for Cities achieve Level One of the Social Value Certificate
We are proud to announce that Trees for Cities have achieved Level One of the Social Value Certificate. Trees for Cities is the only UK charity working at a national and international scale to improve people's lives by planting trees in cities. We get stuck in with local communities to cultivate lasting change in their neighbourhoods – whether it's revitalising forgotten spaces, creating healthy, functional environments or getting people excited about growing and foraging for food.
Read more.
Talent Gateway achieve Level One of the Social Value Certificate
We are proud to announce that Talent Gateway have achieved Level One of the Social Value Certificate! Talent Gateway are on a social mission to change the world of work for the better. They work with ambitious businesses, empowering them to succeed through attracting, acquiring and developing the right talent in this rapidly changing digital world. They believe the key to it all is understanding their client's business and therefore, getting the right 'cultural fit' aligned to challenges & ambitions. Talent Gateway find that 'fit' is the key to enable people to unleash their full potential and enjoy meaningful and rewarding work.
Read more.
Building a Movement
This section contains a snapshot of what our members are up to
Top tips to manage your wellbeing over the festive period
On the Social Value UK blog, Retail Trust have provided some top tips to help maintain your wellbeing over the festive period.
This has been part of our #SocialValueXmas campaign on Twitter, get involved and take a look and catch up on our tweets.
Bath SDR join Social Value UK as Social Value Partners
We are proud to announce Bath SDR (BSDR) as Partners of Social Value UK.
BSDR is a non-profit research organisation founded by a small team of researchers with the ambition to bring more research into practice. Their founders developed the QuIP – Qualitative Impact Protocol, an approach to impact assessment now curated and nurtured by BSDR, and their mission is to demonstrate and promote better standards of qualitative impact evaluation through use of QuIP.
Read more here.
National Social Value Conference 2018: Going upstream
Public Service Executive's Daniel Broadley reflects on the key messages to take away from this year's National Social Value Conference, ran in partnership by SVUK and Social Value Portal.
Read more.
A New Partnership Model for SDG Progress?
Margaret Rose-Goddard, Founder & CIO, U-Solve SELE, penned a guest post for the Social Value UK blog about the future of SDG Progress.
Read more here.
Inspiring Impact and Social Value UK Announce 2019 Roadshows
Social Value UK are the Inspiring Impact partner for England. Inspiring Impact has an ambitious vision to make impact practice the norm within the charity sector. SVUK are also convening the partners across all of the countries in the UK, ESS in Scotland, WCVA in Wales and CENI in Northern Ireland.
There are Inspiring Impact events taking place throughout the UK run by all partners. SVUK are running a series of roadshows throughout England that are aimed at providing city level accessible 'what is social value or social impact' peer networking events. The events will be run in partnership with organisations from across the SVUK network as well as through the Inspiring Impact Impact Champions pool. The events will build on the strength of a national cross-sector network, as well as offering Civil Society specific peer network support.
The roadshow and networking are open to all sectors and will focus on information for all sectors. The Inspiring Impact section is VCSE sector focused.
Read more about the partnership and upcoming events here.
Our first event will be held in Liverpool this coming January with our roadshow partners Social Audit Network, we are happy to announce Claire Dove, the Crown Representative for Civil Society, will be giving a talk.
Register here.
'49' launched to challenge some of the big issues in society whilst boosting productivity through open innovation
New Forest, Hampshire, '49', a new Innovation Centre has launched which aims to combine open innovation with business know-how and tech-savvy in order to tackle age-old social problems. The enterprise will incentivise entrepreneurs by offering facilities, support and investment for their business ideas and, at the same time, enabling them to contribute to solving some of the big social challenges.
49 have also joined as Social Value Pioneers.
Read more here.
Social Value Cymru release their first newsletter
Social Value Cymru have released their first newsletter covering interesting social value work, upcoming events, and useful learning resources, put together by Eleri Lloyd of Mantell Gwynedd.
Read more.
Join Social Value UK Working Groups
Social Value UK Working Groups are collaborative groups led by a key network member, and supported by the Social Value UK network as a whole. They are developed around engagement with a particular theme or sector.
What groups are running at the moment?
Interested in joining a working group or running a working group?
Read more here.
The Bigger Picture
This section focuses on our vision of a world of reduced inequality, environmental degradation and improved wellbeing.
The Story of Our Times: shifting power,
bridging divides, transforming society
'Civil society involves all of us. When we act not for profit nor because the law requires us to, but out of love or anger or creativity, or principle, we are civil society.
When we bring together our friends or colleagues or neighbours to have fun or to defend our rights or to look after each other, we are civil society.'
Civil Society Futures have completed an inquiry to consider the future for civil society. They examined the environment in which civil society operates, the many pressures and changes it faces, and engaged groups, networks, organisations and individuals to develop a shared understanding of what the future might hold.
Read more.
SE100 Awards Nomination Open
The search is on for the UK's top 100 social enterprises, as entries open for the NatWest SE100 Index and Social Business Awards 2019.
The NatWest SE100 celebrates the growth, impact and resilience of social ventures in the UK by naming the most impressive 100 social enterprises of the year in the Index. Seven SE100 Social Business Awards will be given out for the most outstanding achievers.
Applications are open to all UK-based social enterprises.
Apply here.
If you have any feedback or would like to make a contribution to a future newsletter, please email David.