The Passage of the 2018 Farm Bill
By Christine Dzujna and Ed Yowell
All of our members and partners should be proud of the hard work they put in to help get the Farm Bill passed before the end of the year. While all of SFUSA's priorities were not satisfied this time around, important progress was made in preserving key programs like SNAP and CSP and funding was increased for many farmer and land conservation supports. Keep an eye our for our upcoming blog in which we will share some additional details on the high points that were achieved and the areas where there is room for improvement going forward. Of course, we will keep up the fight and look forward to continuing to work with all our partners on building a good, clean and fair food chain that is equitable, inclusive and just for all Americans!
Alice Waters & Carlo Petrini to Host Good Food Awards
Join the celebration on Friday, January 11 as the 2019 Good Food Awards Winners are announced at the historic Herbst Theater at the San Francisco War Memorial. Honorary hosts Carlo Petrini and Alice Waters will present each winner, carefully chosen from 2,035 entries from all 50 states, with their medal. Following a keynote and Oscars-style ceremony, guests are invited to celebrate at an after party at Airbnb, featuring five regional buffets of award-winning food and drink plus bites by Bi-Rite Market. Tickets available via Eventbrite.
Davines & Slow Food Present: 'In Good Hands - Jasper Hill Farms'
The Zero Waste Family Meal
Thank a Farmer with Isabella Rossellini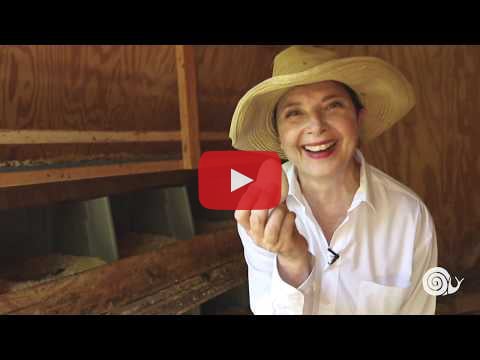 2018 Eater's Digest
We are proud of what we achieved together over this past year. Take a look at our 2018 Eater's Digest to reflect on our accomplishments and be inspired as we move into the New Year. Endless thanks to our Slow leaders for your tireless efforts that keep us moving forward, changing the world with joy and justice.
2018 Annual Chapter Survey
We want to hear about your chapter's exciting events and programs from the past year.
The deadline for submitting the annual chapter survey is Wednesday, February 20, 2019. In order to be in good standing and be listed on our website, every chapter needs to fill out this survey and file taxes.
Slow Food Nations 2019
Applications for the Taste Marketplace are now open! Apply here to receive early bird pricing.
SFN 2019 will explore Where Tradition Meets Innovation and will take place in Denver, CO., July 19 - 21.