Week of February 20, 2023
Top 5 insights entering the tech job market
Each time you log into LinkedIn, it seems as if another large tech organization is laying off thousands of employees. What does the current job market really means for upcoming graduates —and what steps can students take to land a career in tech? Get the insight.
As President of the Temple American Marketing Association Chapter, Senior Michael Breen shares why the Temple AMA Chapter students are poised to take the marketing world by storm. Read.
Apply for Fox School Scholarships
Apply for a Fox School undergraduate scholarship award based on merit and/or financial need. Access the General Application. Deadline: Friday, Feb. 28
Participating in research projects can help in your job search
Monday, Feb. 27
12:00-1:00 p.m.
Alter Hall 510
REGISTER
Gain insight into why and how research can give you a competitive edge whether you choose to join an industry or go into higher education.
Fox School offers free in-person tax assistance
The free Volunteer Income Tax Assistance (VITA) program offers appointments beginning Wednesday, Feb. 8, through Saturday, April 15 on Temple's Main Campus. Learn more.
How to dress like a professional
Temple University has a partnership with The Wardrobe (413 N 4th St, Philadelphia) to offer students discounted second-hand and free professional attire:
Personal Shopping Experience (reservation required)

Suits, Shirts, Pants, and More

Designer finds

Shine in your next interview, Career Fair, or first day at work!
Meet representatives from Baker Tilly, State Farm, and Tristate Financial Advisors
Tuesday, Feb. 21, Thursday, Feb. 23 and Friday, Feb. 24
Alter Hall Egg
10:30 a.m. - 2:00 p.m.
Learn more about their company, culture and opportunities.
Questions? Contact the Fox CSPD office (Alter Hall 134).
Are you interested in exploring what "wellness" really means?
Want to connect with peers who are passionate about equity, community, and being of service?
Join the Wellness Resource Center bi-weekly discussion groups for the campus community. Each session will focus on a specific wellness-related topic or host a campus expert to share insights and opportunities.
Meeting Details
Wellness Resource Center
(located in the @TUStudentCenter 201 through the Laptop Lounge)
February 22, March 15, March 29, April 12 and April 26
3:30 p.m.
EAT
The team at Raising Cane wanted to pay homage to Temple University and show their support for the community. Mix that with the Restaurant's hidden location on 12th street and it proudly became "The Hidden Temple."
SHOP
Looking for local crafts and artful gifts? Head over to Vix Emporium in West Philly for a curated collection of all things Made in the USA.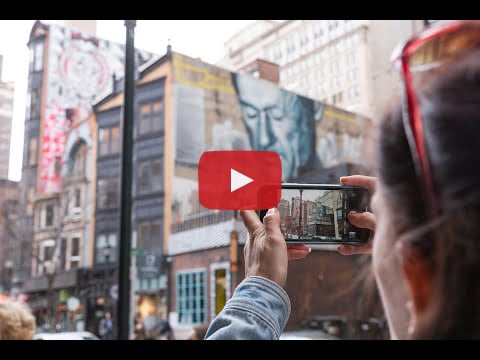 EXPLORE
Through the Mural Arts Project, explore Philadelphia's civic landscape, earning Philadelphia international recognition as the "Mural Capital of the World."