Are you interested in understanding the range of career options you have as a research degree graduate, and taking control of your career planning? Expressions of interest are now open for the Career Control for Researchers program. This is a fantastic program aimed at supporting you to understand the broad scope of career options open to you, make decisions about your future career, and position you to follow your chosen path. Previous participants have given fantastic feedback on the program, so we've decided to fund participation for a second round in 2022. More details on the program are below. Apply now!
Another exciting event on the calendar is the 3 Minute Thesis, with the University Final on 13th September. Tickets for the event are limited, so if you'd like to come along, book your ticket now. Book here.
Best,
Katy Dolman
Manager, CaRST
Career Control for Researchers - Applications now open
Career Control for Researchers is an online program which gives HDR students the tools, guidance and confidence to take charge of their career direction, determine their own priorities and accelerate their progress. This online program is delivered over an 8 weeks timeframe and includes live, web-based discussion with career specialists. You will also complete self-paced modules with a total average time commitment of 1-1.5 hours per week. This program is recognised for 13 CaRST credits in Domain B.
This course will run from 4 October 2022 to 25 November 2022, and the Expressions of Interest for this program are now open.
To register your interest in the course, please complete and submit the online Expression of interest form by COB Wednesday 7 September 2022
Did you know that if you complete a formal online training course relevant to your research or field of study, this could be claimed for CaRST credit?
Provided you can supply evidence to verify the suggested time commitment, online courses can be self-recorded as a Training activity in the relevant domain. Credits are based on duration of the training, as indicated in the official course description.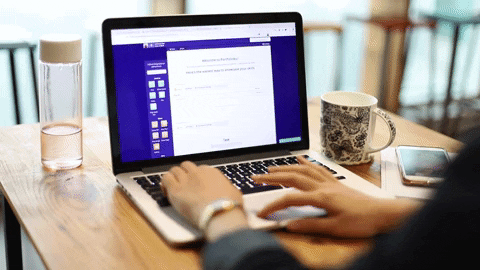 R U OK?Day
R U OK?Day is Thursday 8 September 2022.
It's our national day of action when we remind Australians that every day is the day to ask, 'are you OK?' and start a meaningful conversation whenever they spot the signs that someone they care about might be struggling with life. Collect your free cupcake, conversation card and say hi to the Wellbeing Warriors in the Hub, Thursday 8 September 10-12pm. More information and resources here.
About CaRST
Located within the Adelaide Graduate Centre, CaRST is a specialised training and development program for HDR students at the University of Adelaide. For further information on CaRST visit the CaRST website.
Copyright © 2018 The University of Adelaide.
CRICOS Provider Number 00123M