November Newsletter 2018
Welcome to our new look newsletter!
We shook up the presentation of our newsletter so that it now contains all the stuff you'll love to see, structured by News, Technical Updates, Assurance and Accreditation, Building a Movement and The Bigger Picture.
Our events, training and opportunities have been moved to a more frequent, separate newsletter as we have so many great things coming up.
Social Value UK is now on Instagram, and will be posting SVI relevant content, so make sure to give them a follow @Social Value UK!
Do reply to this email if you have any feedback or suggestions, or any content you would like to be included in the communications to our email list.
SVI Part of International bodies joining forces to mainstream impact management via the IMP network
A group of leading global organisations, including Social Value International, have created a network called the Impact Management Project ("IMP"), this is an ambitious initiative to provide coherent and end-to-end 'rules of the road' for impact management. This network of fantastic collaborators offers a shot at agreeing on standards of practice that may become accepted globally.
Collaborators include the United Nationals Development Programme (UNDP) the Global Reporting Initiative (GRI), the Global Impact Investing Network (GIIN), the Principles for Responsible Investment (PRI), the International Finance Corporation (IFC), the Global Steering Group for Impact Investment (GSG), Social Value International (SVI), the Organisation for Economic Co-operation and Development (OECD), and the World Benchmarking Alliance (WBA).
More information can be found here.
Social Value International Meetings
Just a few weeks back, representatives from across the globe came together for the Social Value International Council meeting, as well as a meeting for Social Value International members at the 3S: Manage for Impact Conference in Barcelona. This gave members from 12 nations the chance to interact in person and discuss how they are boosting their own social value and how they can collaborate to further reach their goals. To many more meetings!
Watch more from the 3S: Manage for Impact Conference here.
Richard Kennedy Visits Social Value Aotearoa
Chair of Social Value UK and co-chair of Social Value International, Richard Kennedy, travelled to visit Social Value Aotearoa and to speak at the Te Pou Matakana's (TPM) Whānau Ora Conference in Auckland, New Zealand this September. Richard connected with social value partners from around the globe and he also delivered SVUK's latest training course, Maximise Your Value.
Continue reading here.
Technical Updates
In this section, we will keep you up to date with the latest technical thinking in methodology and provide some essential reading
Essential Reading
1) SVUK Involved in First Draft of the Social Capital Protocol
The Social Capital Protocol aims to clarify best practices, improve the positive impacts of business and improve the credibility of businesses by integrating the consideration of social impacts and dependencies into performance management and decision-making.
For more information, head here.
2) SROI Pioneer, Jed Emerson, Publishes New Book
The Purpose of Capital: Elements of Impact, Financial Flows and Personal Being looks into the development of our understanding of investing and wealth management, and looks to connect our worldview, personal purpose and impact with our consideration of finance.
For more information, head here.
3) The Global Steering Group Publish 'The Impact Principle'
This report created by experts all over the world is focused on 'Widening participation and deepening practice for impact investment at scale'.
For more information, head here.
Coming Soon
1) An updated version of Social Value International Standard for Principle 1 'Stakeholder involvement'.
2) New SVI Standard for Principle 4 'Only include what is material'
3) Draft Consultation: SVI Standard on Principle 3 'Value what matters'
Assurance + Accreditation News
SVUK delivers these services on behalf of Social Value International, find out below how this can verify your work and align to an international standard
Why Should You Get The Social Value Certificate?
The Social Value Certificate has been developed by Social Value International as part of their assurance and accreditation services. The Social Value Principles form the basis for the certification. The criteria and certificates have been designed and approved by Social Value International's Reporting and Assurance Technical Committee.
It offers the following advantages:
Proves to external stakeholders (including funders) that you are aligning to an international standard for managing your social impact and taking steps towards maximising the value that you can create.

Provides you with a clear pathway for improving the systems and processes for maximising your social value.
Find out more and apply here.
Social Value Engine Achieve Social Value Software Accreditation
We are proud to announce that Social Value Engine, created and developed by a partnership between Rose Regeneration and the East Riding of Yorkshire Council, has achieved Social Value Software Accreditation as this software aligns with the Social Value Principles. Find out more about Social Value Software Accreditation here.
Building a Movement
This section contains a snapshot of what our members are up to
The School of Business Management, NMIMS, are now organisational members
We are proud to welcome The School of Business Management (SBM) of SVKM's Narsee Monjee Institute of Management Studies (NMIMS) as organisational members of Social Value International. Deemed to be University (as per UGC Norms), one of India's premier business schools is situated in Mumbai – the financial hub and nerve centre of the country.
Dr Meena Galliara, Director, Jasani Centre for Social Entrepreneurship & Sustainability Management, said: "We're thrilled to join Social Value International. The Network is a thriving and essential voice of the sector and we're looking forward to being part of the national, and international, movement towards changing the way the world accounts for value. In contemporary times it is important to understand how social projects and programmes create stakeholder value. We are happy to join the Social Value Network as we will get opportunities to learn from network members about the philosophical perspectives and technical approaches for accounting and reporting social value."
Read more here.
Sopact join as organisational members of Social Value International
We are proud to welcome Sopact as organizational members of Social Value International. Sopact empowers investment capital with a higher purpose. Sopact is the creators of The Impact Cloud™ platform which enables investment funds to deploy capital in sustainable investments across the globe by managing the social impact across their entire portfolio.
Hetal Sheth, COO, said, "Sopact shares many common goals with Social Value International. We are excited to partner with SVI to demonstrate every stakeholder's voice through actionable impact management (AIM)."
Read more.
Global Sustain Renewal
Global Sustain has proudly announced the renewal of its partnership with Social Value International, as to continue the company's vision and commitment to global growth and international collaboration!
You can read more here.
The Bigger Picture
This section focuses on our vision of a world of reduced inequality, environmental degradation and improved wellbeing.
Gender inequality, power and accountability
This is the first in a blog series exploring how we can tackle inequality through greater accountability. This blog illustrates the huge gender inequality and accountability gaps that exist throughout our society as has been seen in many of the recent sexual abuse scandals across many different sectors and institutions. It was written in collaboration by Catherine Manning, with overview and advice from Social Value UK Gender, Inclusion and Impact Management working group members Yasir Dildar, Kai Hopkins and Seirian Sumner, SVUK board member Jenni Inglis, and SVI board member Jeremy Nicholls.
Read the full article here.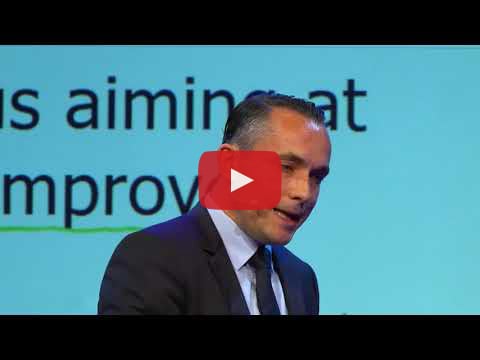 Andreas Rickert, SVI Board Member, Delivers TED Talk
Nowadays it is not that easy to be an optimist. PHINEO founder and Social Value International board member Andreas Rickert still is. In his TED talk on civil society he explains why.
Watch the full video above.
If you have any feedback or anything you would like suggest a theme or contribute to a future newsletter, please email David.
🌏