Moving out: Tips and resources for your student
Moving can be stressful for everyone. Follow the tips below to make it easier for your student and their neighbors who continue to live in the community.
Start early - it will take longer than you think.

Buy strong trash bags. The bags from the grocery store will tear or get ripped apart by four-legged friends.

Organize responsibilities with roommates so one person doesn't get left doing everything.

Consider your neighbors who are staying around when disposing trash and selecting moving times.

Make sure you use a mattress bag when disposing a mattress.
Fox student appointed to the President's Committee for People with Intellectual Disabilities
Legal studies major and North Philadelphia native, Shawn Aleong, was among 20 people appointed to "serve as a federal advisor to the President and the Secretary of Health and Human Services on matters relating to persons with intellectual disabilities." Learn more about Shawn and read the statement from the White House.
Eagles' Eye
When pro scout Ameena Soliman, FOX '17, STH '19, heads into work each day at the Eagles' NovaCare Complex in South Philadelphia, she's tasked with using her powers of observation—always watching to see how things look. Like whether an upcoming Eagles' opponent appears to have tendencies that can be exploited. Read about this Temple 30 Under 30 award recipient.
Share with your student: How financial aid works
For most students planning to attend college or career school, financial aid is essential. We'll walk you through how financial aid works, resources to pay for college, and loan repayment options. Learn.
FAQ about campus safety
Student safety is paramount to Temple University's mission of creating comprehensive experiences to engage, develop and retain students. We know that a safe learning environment is necessary to help our students become their best selves and to transform society. Read.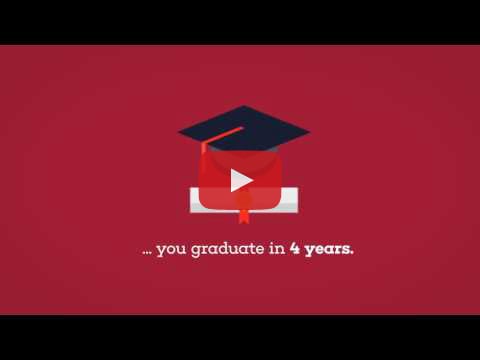 Fast track your student's future: Fly in 4
The Fly in 4 program helps your student stay on course academically and financially by offering a clear four-year academic plan to graduate on time. The program also awards up to 500 need-based grants of $4,000 per entering class. Get ready to fly!
Insight into weekly Fox events and news
Did you know that each Monday, Fox undergraduate students receive the Fox Den – an email highlighting events, resources and stories at Fox and around campus? Take a peek at a recent issue. Want to also be 'in the know'? Subscribe to student news.
HOW THEY FOUND THEIR FIT AT FOX
PROSPECTIVE STUDENT RESOURCES
The Wellness Resource Center provides weekly events for your student to explore ways to find balance, calm and community.
March 30 | Walk TU
To kick off Sexual Assault Awareness Month 2022, participate in a short route around campus to serve as a visible representation of community and learn how to play a role in positive change.
March 31 | Developing Healthy Relationships with Technology
Explore how media and technology can be used as tools to promote self-care and mental wellness in our everyday lives.