Why this first-gen student switched from medicine to business
Lancaster, Pa, native Diavionne Musser, Class of 2025, shares how the Temple community paved a smooth path for her career transition from medicine to marketing. Read.
Celebrating Black creativity
Temple alums Melvin Powell, BS '13, first met Saleem Taaj Sabree, KLN '13, in the 1940 Residence Hall at Temple University. Fourteen years later, the duo are not only still friends, but now colleagues. They will be hosting their second annual community festival series called Black Soul Summer. Read.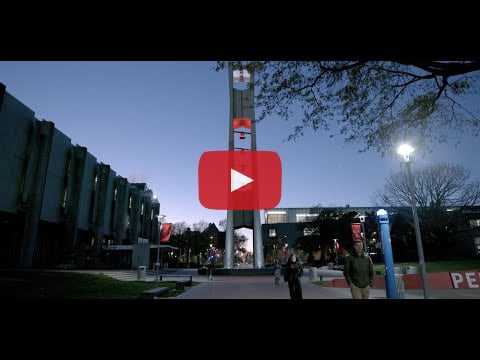 Temple around the clock
Education, innovation and culture come together in the heart of North Philadelphia. Temple University provides endless opportunities for discovery and adventures beyond the classroom, Temple is not just a university—it's a community that embraces learning, creativity and unforgettable experiences. All day, every day. Watch.
You can purchase parking online through the Temple Office of Parking Services. You can also visit the parking office, located on the first floor of the Montgomery Garage, and sign up in person.
Main Campus Student Fall Permits go on sale at midnight on July 11.
Month-to-month parking passes must be purchased in person at one of our three Parking Services Offices.
Ambler Campus Fall permits go on sale July 31.
Financial aid: Get the answers
Your Financial Aid and Bill
In case you missed the webinar held in May, get your questions answered in this recording of the Student Financial Services Financial Aid and the Bill session.
Mark your calendars for upcoming webinars. Email invites will be sent from Student Financial Services. You can learn more at Student Financial Services.
Retaining Your Financial Aid Eligibility
July 12 | 7:00 p.m.
Reviews Satisfactory Academic Progress, Withdrawals, and other policies to retain financial aid eligibility.
Planning for Different Situations
August 16 | 7:00 p.m.
Discusses how to approach circumstances outside of the norm – study abroad, summer courses, planning for a 5th year or 9th semester.