Have you been finding it hard to understand how a violent mob barged into the Capitol and disrupted Congress? Imagine trying to explain Wednesday's events to a class of children or teens.
But when we asked six experts on issues ranging from pediatric bereavement to philosophy, they all agreed that K-12 teachers should delve into this hot topic. "Even with younger students, I don't believe educators should shy away from the fact that some people violated not just social norms but their professional, political and moral duties," writes Kei Kawashima-Ginsberg, a Tufts University civics scholar. Teachers should also explain why the riot could "threaten the health of our republic," she writes.
Also today: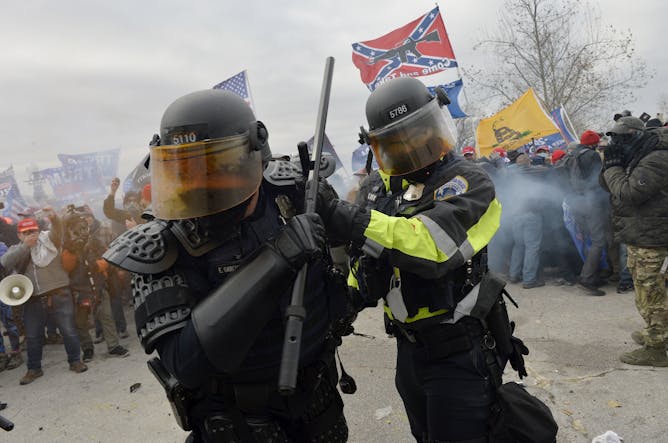 Teachers shouldn't avoid this topic, no matter how uncomfortable it might make them to discuss it with children and teens.
Education
Arts + Culture
Ethics + Religion
Environment + Energy
Science + Technology
Who cares what happens to bootprints on the Moon? All humans should. And thankfully the US Congress and president agree.

Wi-Fi has become a fundamental part of modern digital life, but its foundation is the same as the technology that allowed your great-grandparents to listen to their favorite radio programs.

Too much screen time doesn't leave enough time for other important parts of growing up. Predicting which little kids will likely grow into heavy tech users could help target educational campaigns.
From our international editions
Donald Trump has failed to understand that the constitutional separation of powers in the United States is its source of strength, not weakness.

The research shows that 2 million years ago humans were not constrained technologically and already had the capacity to expand their geographic range.

Some say the world's leading cryptocurrency will hit six figures before Christmas. Are they right?