In addition to forcing them to hold virtual graduation ceremonies and cancel college sports seasons, the COVID-19 pandemic has also made some institutions of higher education rethink how and what they teach. It has caused others to step up their research and thrust them to the front lines of the battle against the pandemic. In today's Q&A, three university presidents – Walter Kimbrough of Dillard University, Samuel L. Stanley of Michigan State University, and Ana Mari Cauce of the University of Washington – share their views on how COVID-19 is reshaping U.S. higher education.
Also today: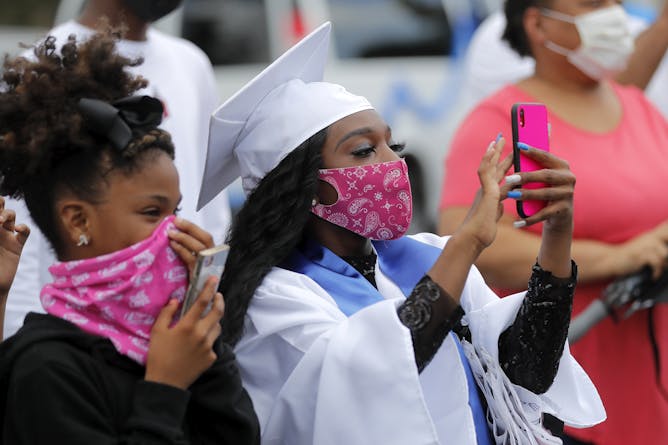 From graduation ceremonies and sports to research and instruction, COVID-19 is changing the face of higher education. Here, three university presidents share their thoughts on what the future holds.
Politics + Society
Arts + Culture
Because sarcasm is often difficult to discern and improperly used, it can operate as a linguistic mulligan. But deploy the excuse too much, and you might raise some eyebrows.
Ethics + Religion
Although many Black churches have an aging hierarchy, other factors such as racial and economic disparities place barriers to going online.

The idea of organized satanic witchcraft was invented in 15th-century Europe by church and state authorities, who at first had a hard time convincing regular folks it was real.
Health + Medicine
Science + Technology
Economy + Business
Most read on site
After enduring decades of exploitation at the hands of the French, Haiti somehow ended up paying reparations – to the tune of nearly $30 billion in today's money.

During the last six months, news reports have mentioned dozens of drugs that may be effective against the new coronavirus. Here we lay out the evidence and reveal which ones are proven to work. Or not.

Is it possible that people who recover from COVID-19 will be plagued with long term side effects from the infection? An infectious disease physician reviews the evidence so far.