AI technology that enabled a computer to defeat chess grandmasters has now been employed to help biologists in an arguably more complex task: predicting how a protein folds – a problem that has eluded them for 50 years.
Proteins are the workhorses of the cell and regulate all the ongoing chemistry and communication in living organisms. Consisting of thousands of atoms, they have a complex three-dimensional structure that is essential for performing their function. If the protein has the wrong shape, it can't do its job. And that can cause disease or even death.
But with the assistance of DeepMind, researchers believe they can now accurately predict a protein's shape. Marc Zimmer, a professor of chemistry at Connecticut College, explains how this could have profound implications for creating new drugs and understanding diseases as disparate as Alzheimer's and cystic fibrosis.
Also today: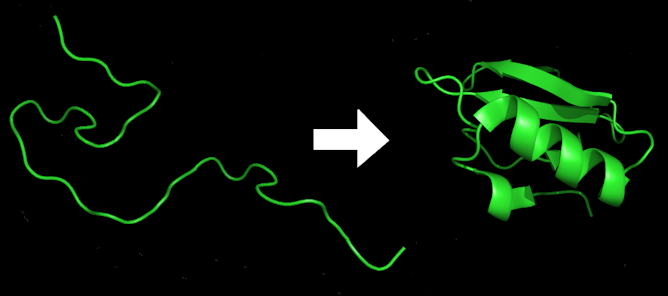 Scientists in an artificial intelligence lab have made a breakthrough in solving the problem of how proteins fold into their final three-dimensional shape. The work could speed up creation of drugs.
Health
The human rights of disabled people around the globe can be accessed as an online map for sports and competition.

Portrayals of Native Americans and COVID-19 often ignore responses rooted in tribal sovereignty.
Arts + Culture
Politics/Election '20
Ethics + Religion
President-elect Joe Biden promised to forgive some part of student debt. An ethicist considers what's fair.

Tens of thousands of people have defied bans on gatherings to protest abortion restrictions. A scholar of democracy says the policy push during a pandemic has echoes elsewhere.
Video
Trending on site
Here's how governments can get more people to follow COVID-19 guidelines.

It's long been known that Black patrons of bars and restaurants tend to get worse service than white customers. What's not been well understood is precisely why.

Margot Gage Witvliet went from being healthy and active to fearing she was dying almost overnight. An epidemiologist, she dug into the research to understand what's happening to long-haulers like her.