When you see a fence, you're probably more interested in what's inside or outside of it than in the barrier itself. But environmental scholars Alex McInturff, Christine Wilkinson and Wenjing Xu believe fences deserve much more attention.
In a review of studies from ecosystems around the world, they found that fences may be the most common human-built structures on Earth and have far-reaching effects. Fences can divide ecosystems, alter animal behavior and even trigger impacts on soil and plant communities. McInturff, Wilkinson and Xu would like to see their research launch a new field of study: fence ecology.
Also today: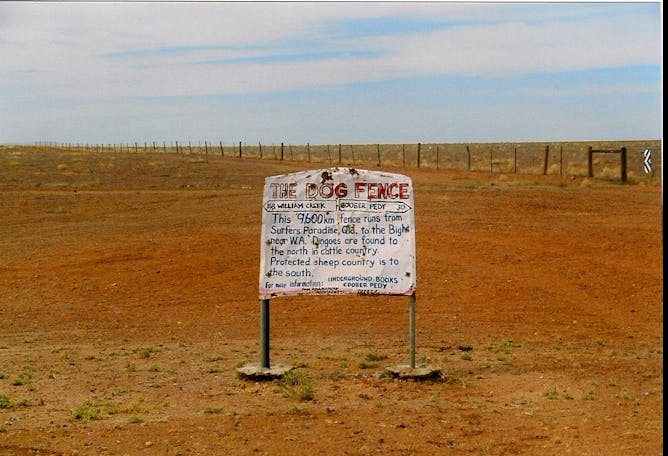 Millions of miles of fences crisscross the Earth's surface. They divide ecosystems and affect wild species in ways that often are harmful, but are virtually unstudied.
Arts + Culture
Someone's race, however, seems to be a factor in whether they support college athletes' economic rights.
Economy + Business
Nonprofits are being forced to do more with less money, which may force many of them to close within the next couple of years.

It's long been known that Black patrons of bars and restaurants tend to get worse service than white customers. What's not been well understood is precisely why.
Environment + Energy
There were so many tropical storms in 2020, forecasters exhausted the list of names and started using Greek letters. And that's only one reason 2020 was extreme.

The Trump administration is narrowing protection for migratory birds to cover only deliberate harm such as hunting, but not threats like development or pollution that kill millions of birds yearly.
Ethics + Religion
Science + Technology
Trending on site
Margot Gage Witvliet went from being healthy and active to fearing she was dying almost overnight. An epidemiologist, she dug into the research to understand what's happening to long-haulers like her.

Here's how governments can get more people to follow COVID-19 guidelines.

Whether in the form of a discreet titter or a full-on roar, laughter comes with many benefits for physical and mental health.