What happens in American politics has deep implications for the rest of the world, and looking at foreign media coverage of the race – especially in places that have strict state control of media like China, Russia and Iran – can give you a pretty good idea of what different countries think about the candidates.
A team of researchers tracked over 20 prominent news outlets in China, Russia and Iran, using algorithms to identify key narrative themes in the coverage. They did the same exercise in 2016. Back then, Trump was an unknown, and some foreign media were bullish on the former reality TV star.
Now? Those same state-run media outlets have started to change their tune.
Also today: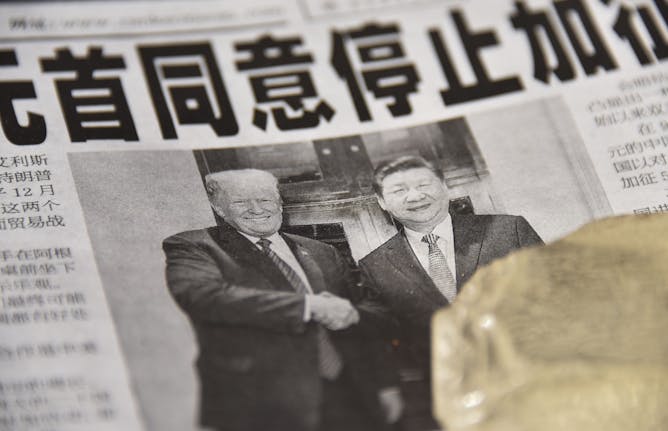 In 2016, America's adversaries seemed to cheer electoral chaos and a withering faith in democracy. Now they seem to be hoping democracy can topple a leader they've grown loathe to deal with.
Ethics + Religion
Taking oath is an important tradition before assuming charge of a public office. It entails a commitment to the future. What is the history of oath-taking?

Donald Trump said followers of the conspiracy theory 'are very much against pedophilia.' What he didn't mention was the demonic imagery and language that peppers QAnon posts.
Education
Environment + Energy
Economy + Business
From our international editions
The fact that the colonial system was essentially a commercial expedition meant that the outcome was the creation of corporate entities rather than nation states.

Exit polls suggest Luis Arce, a former finance minister under Evo Morales, has won Bolivia's presidential elections.

We still don't know how long the coronavirus lasts on surfaces in real-world conditions, such as on objects in the home, at work or in the supermarket.