One school district after another is announcing plans to resume virtual instruction as the new school year gets underway. To help kids' social skills, parents should try to boost and preserve their child's ability to pay attention to other people, explains psychologist Elizabeth Englander. Many of the activities she suggests to accomplish this require spending time unplugged. Gathering everyone around the dinner table, getting children to play outside and having them rely on the mail to get to know a new pen pal can all make a difference.
Also today: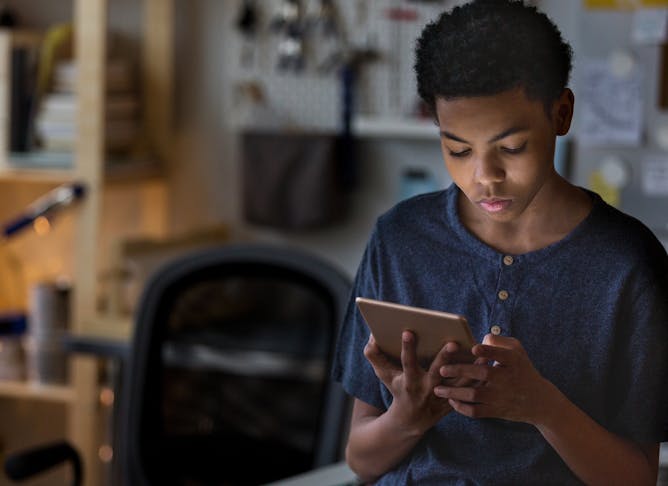 It's worth going out of your way to ensure that kids practice interacting with others and maintain their friendships.
Environment + Energy
Economy + Business
The earned income tax credit lifts around 6 million of the working poor out of poverty every year, but with the economy hammered by COVID-19, many might not get the benefit they need.

When manufacturing jobs disappear, what are the best ways to help unemployed workers?
Video
Politics + Society
Suffering a pandemic and the aftermath of a war that killed 50 million, the world in 1920 faced a turning point as it negotiated a new political order. As today, the key issue was racial inequality.
Ethics + Religion
Health
Trending on site
A new study not only shows that the malarial drug chloroquine doesn't block SARS-CoV-2 from infecting lung cells, but also explains why.

Some viruses can hide out in the body and reemerge at later times. Which viruses do this, and can the new coronavirus do this too?

With sales tax revenues plummeting because of the pandemic, many cities will face bankruptcy – and that could affect everything from retirees' pensions to whether roads get fixed.