Come Election Day, tens of millions of Americans will enter a voting booth, one by one. Each voter is unique, with a whole life of experiences, beliefs and needs that will guide which candidates they choose.
In the weeks beforehand, though, headlines often clump people into sweeping categories: women voters, religious voters, Black voters, suburban voters. Thinking about constituents in terms of just a couple of key characteristics can be useful – but it leaves much more out of the picture.
Cristian Doña-Reveco and Laura Alexander of the University of Nebraska Omaha examine one group that's especially complicated: Latino voters, who are far more diverse in terms of identity, religion and geography than that one label can possibly capture. And the political significance of that will only grow over time.
Also today: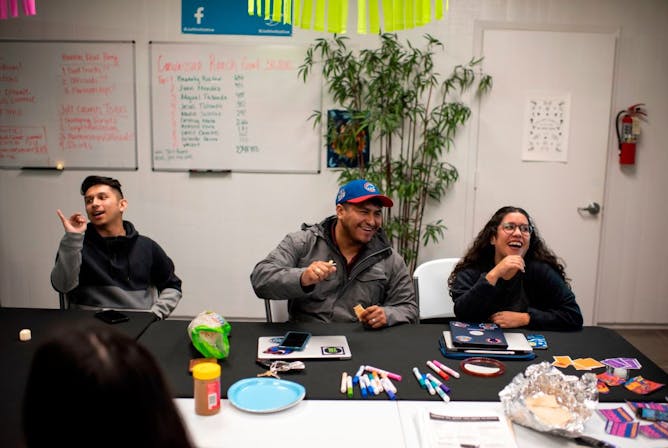 If you think of Latino voters as left-leaning Catholics, think again.
Environment + Energy
Education
Economy + Business
Ethics + Religion
Politics + Society
Will some polls misfire in prominent races in the 2022 midterms? Probably. Will such errors be eye-catching? In some cases, perhaps. Will the news media continue to tout polls? Undoubtedly.

Whether crime is up or down depends on what kind of crime, what the comparison is to, and where you're counting crimes.

The US and the Soviet Union never engaged in direct combat, but their influences were felt worldwide, including in armed conflicts involving other nations.