Top headlines
Lead story
Have you ever had a spiritual awakening or a near-death experience? Or maybe just a moment of real awe in nature? Life can feel immediately different after experiencing what psychologists call a pivotal mental state. But what's going on in your brain to allow a positive moment to leave such a lasting impression?
Neuroscientists are starting to figure out how psychedelic substances – like psilocybin or ayahuasca – produce their effects, which some people also find transformative. They're connecting the dots between particular receptors in the human brain and these kinds of rapid changes. Psychiatry professor Edmund S. Higgins describes research underway to understand more about how psychedelics in combination with psychotherapy might help people achieve positive breakthroughs.
[ Understand what's going on in Washington and around the world. Get our Politics Weekly newsletter. ]
Maggie Villiger

Senior Science + Technology Editor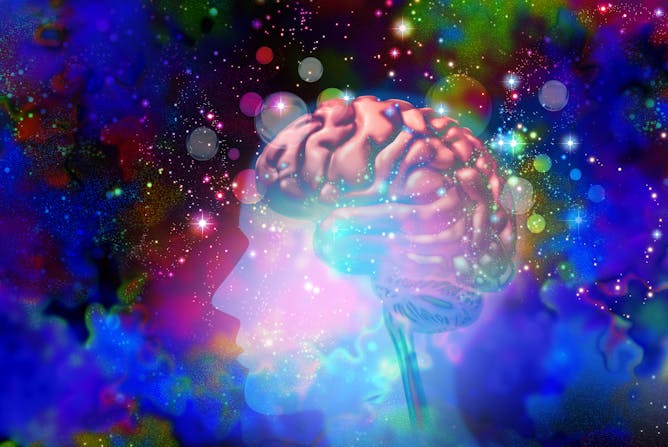 Change in the brain usually comes with plenty of effort over time. Neuroscientists are working to understand how psychedelic drugs provide a shortcut that seems to rely on existing brain systems.
Politics + Society
The 'most divided' Supreme Court ever may have been in 1941, when seven of the nine justices were New Deal supporters appointed by the same president, Franklin D. Roosevelt.

One US senator has died, another is facing criminal charges and one more is dealing with health problems. Who replaces a senator who is no longer in the seat?
Ethics + Religion
If you've decided to look for coffee that's better for the earth or the people making it, you might need some help translating all the industry lingo.

The College of Cardinals is an important part of the church's governance structure. Its members elect the next pope and help develop future policies for the church.
Science + Technology
ChatGPT and its ilk give propagandists and intelligence agents a powerful new tool for interfering in politics. The clock is ticking on learning to spot this disinformation before the 2024 election.

Measuring the ages of planets and stars is tricky. An observational astrophysicist describes the subtle clues that provide good estimates for how old different space objects are.
Environment + Energy
More than half of the world's turtle species are endangered or threatened, and overhunting of wild species is a major cause.

There's a rule of thumb that rainfall intensity increases by about 7% per degree Celsius as temperatures rise. But the increase is much higher in the mountains, scientists found.
Health + Medicine
International