Over the past few years, the number of Americans pursuing meditation and yoga as part of a spiritual practice, usually as an alternative to engaging with a formal religion, has risen sharply.
But is there a downside to this increase in alternative spirituality? According to some critics, focusing on practices that emphasize self-care, such as mindfulness, can keep people away from engaging with neighbors and religious congregations. Some say it may even decrease political engagement.
Sociologists Evan Stewart of UMass Boston and Jaime Kucinskas compared how spiritual and religious Americans vote, volunteer or get involved in their communities and came up with surprising findings on what being an "engaged citizen" means in the 21st century.
Also today: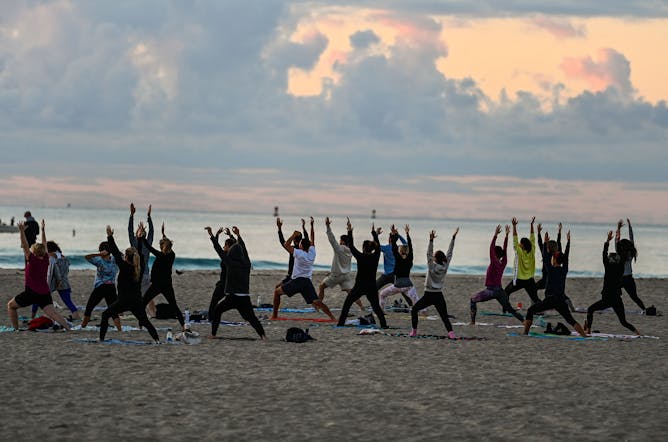 As the US gets less religious, some thinkers warn that it may get more selfish as people engage less with their communities. A team of scholars decided to investigate that concern.
Ethics + Religion
Environment + Energy
Health + Medicine
Economy + Business
Science + Technology
Using urine and signature whistles from other dolphins, a team of scientists has shown that dolphins use signature whistles like names and hold mental representations of other dolphins in their minds.

The era of lunar resource use is quickly approaching. But with legal and practical issues still looming, nations are starting to think about sustainable ways to mine and protect the Moon.
Education
From our international editions