Ukraine cities have taken a fresh battering in recent days. Seemingly angered by the destruction of a bridge connecting Crimea to Russia and frustrated by military setbacks, Russian President Vladimir Putin has turned to targeting civilian infrastructure: power plants, railway stations, ports and dams.
American University military strategist Benjamin Jensen explains that this tack has been part of Russian generals' playbook for more than a generation.
"The belief is that hitting key infrastructure and creating prolonged blackouts, alongside disruptions to the ability to travel and transport goods, make political leaders and the population less willing to resist an attacking force," he writes.
Worryingly, Jensen expects things to only get worse.
Also today: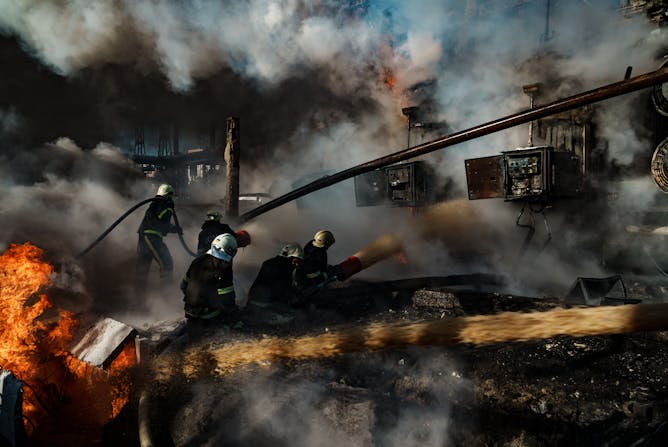 In the face of Russian military setbacks at the hands of a dogged opposition army, Russian President Vladimir Putin is focusing on targets that will put psychological pressure on the Ukrainian nation.
Economy + Business
Social Security is increasing benefits by 8.7%, beginning in January 2023, to offset the surging cost of living in the US.

A recovery expert explains what these estimates include and what could be done to make disasters less costly.
Ethics + Religion
Every day, tens of thousands of American prisoners are locked up in solitary confinement. This is how that looks for those behind bars, and those guarding them.

College can be a time to interact with people with different worldviews, but meaningful exchanges often require intent.
Arts + Culture
Science + Technology
Education
Politics + Society
The Conversation Quiz 🧠
From our international editions