Editor's note
The coronavirus pandemic underlines the importance of The Conversation's mission of bringing accurate, timely, research-based information to the public, direct from the experts. We've been gratified to see the response: a doubling of readership of our articles and a tripling in the number of scholars offering to write for us.
On this #GivingTuesdayNow, I want to take a moment to ask for your support of this public service. Your gift will help us reach more people with this important information.
And now on to today's top stories:
Beth Daley

Editor and General Manager
Top story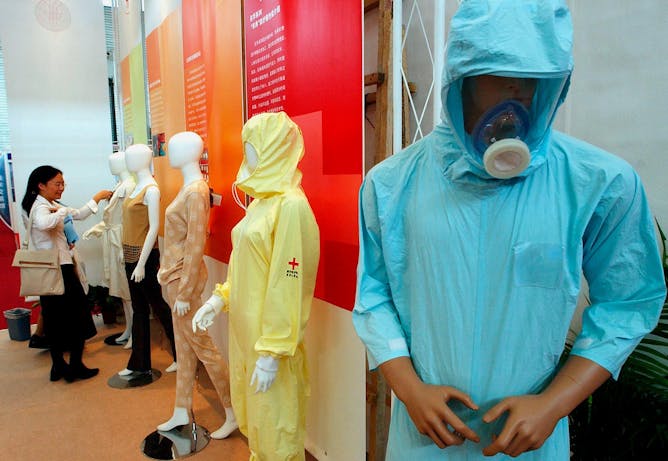 COVID-19 and SARS are both deadly – but different. SARS symptoms were quick to appear, making it easier to contain. Because health officials were able to contain it, the virus died off.
Science + Technology
Environment + Energy
The US faces a high risk of hurricanes and other disasters this year that could leave thousands of people in need of shelter. COVID-19 will make those disasters more dangerous to manage.

How should the United States power its economy in 2050? A recent survey finds surprising agreement from Americans of all political stripes.
Ethics + Religion
Politics + Society
In a Latin American country hard hit by COVID-19, an agricultural collective is stepping in to help where government won't, mounting an astonishing national pandemic response.

In 2019, there were fewer attacks and attempted attacks on ships than there had been in 25 years. The coronavirus may bring economic and political changes that make piracy worse in the coming years.
Health
The health benefits of exercise for our mind and body are well documented. But did you know that exercise could lower the risks of the most dangerous COVID-19 complication?

An addiction psychiatrist explains why smoking raises the risks from COVID-19 and how to quit.
Education
Economy + Business
From our international editions
Over 30 countries today are making people wear masks in public, despite serious doubts from scientists.

At times of anxiety and trauma an increase in unusual or vivid dreams and nightmares is not surprising.

Labor's immigration spokesperson Kristina Keneally says immigration has "hurt many Australian workers". The evidence suggests it hasn't.