How should a company with 2.8 billion users, 59,000 employees and millions of advertisers across the globe handle tricky content moderation decisions, especially when they involve such issues as free speech, powerful leaders and political violence?
Facebook's answer is the Oversight Board, a quasi-independent panel that reviews decisions to remove a post or a comment. In its latest and biggest case, the board upheld a ban on former President Trump but criticized the company for not following its own rules by either making the suspension permanent or setting a time limit. It gave Facebook six months to review the decision, meaning Trump may still one day be back on the platform.
Corporate governance scholar Siri Terjesen explains why Facebook created the board, how it's ruled so far and why other companies are unlikely to follow its lead.
Also today:
Bryan Keogh

Senior Editor, Economy + Business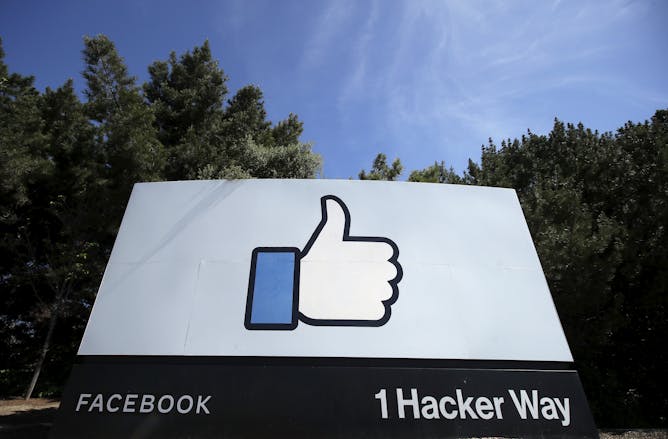 The social media giant's third-party review panel upheld Facebook's ban on Donald Trump. A corporate governance expert explains why Facebook created the Oversight Board.
Politics + Society
As the US debates reparations for descendants of slavery, cases in Africa help illustrate the limits of programs focused solely in financial restitution.

A civil rights scholar looks at the large number of anti-transgender policies being debated and passed in state capitols. They are a staple issue for conservatives who want to rally their base.
Science + Technology
Combining evidence from archaeology, geochronology and paleoenvironmental science, researchers identified how ancient humans by Lake Malawi were the first to substantially modify their environment.
Health
Miscarriage occurs in 15% to 25% of diagnosed pregnancies, bringing heartache to millions of women, many of whom blame themselves. In most cases, however, miscarriage is due to random genetic errors.

While long lines and food shortages are frustrating for most consumers, they can be physically and emotionally grueling for people with disabilities.
Environment + Energy
Education
Trending on Site
Astronomers just measured the largest flare ever from Proxima Centauri, humanity's closest neighboring star. These flares could be bad news for life trying to develop on a planet orbiting the star.

If kidneys could talk, they'd tell you not to overdo the water rule you hear all the time. But since they can't talk, they do send signals to your body that enough is enough.

The vaccine rollout is underway, but what happens if there is a supply disruption? Would it be feasible to change strategy and give more people a first dose? An expert analyzes the data.