Some of the highest mortgage rates in 14 years are beginning to stall the once red-hot housing market. That's bad news for buyers and sellers – including me – but to the Federal Reserve, it's a sign of progress.
The Fed is in the midst of an unprecedented series of interest rate hikes – with the next planned for Wednesday – to fight soaring consumer prices. And the housing market is a key indicator because it's the part of the economy most affected by changes to borrowing costs, explains Mark Flannery, a finance scholar at the University of Florida. The Fed's goal: subdue inflation without inducing a recession.
So what does housing tell us about whether the Fed is managing to tame inflation? Flannery's son, who has been hunting for a larger home for his family, provides a clue.
Also today:
Bryan Keogh

Deputy Managing Editor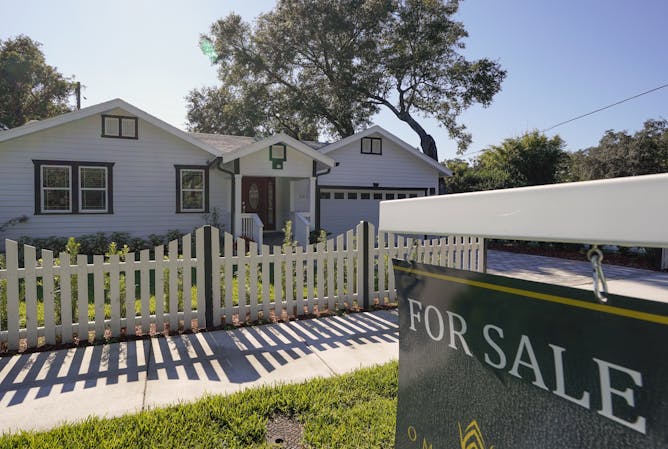 Because housing is sensitive to changes in borrowing costs, it can tell policymakers and consumers a lot about whether the Fed's plan is working.
Environment + Energy
Megalodon, the world's largest known shark species, swam the oceans long before humans existed. Its teeth are all that's left, and they tell a story of an apex predator that vanished.
Science + Technology
Astronomers have discovered the first dormant black hole outside of the Milky Way. These black holes are not absorbing matter from a nearby star, making them incredibly hard to find.

To build a true artificial mind, first map out how thinking works. Enter the Common Model of Cognition.

The first hammerhead shark was likely the result of a genetic deformity. A biologist explains how shark DNA reveals hammerheads' history.
Health + Medicine
Economy + Business
Education
Politics + Society
Today's graphic / The Conversation Quiz 🧠 / Reader Comments 💬