When politicians use hate speech, it's not just empty rhetoric or political theater – it breeds polarization, which makes domestic terrorism more likely. That's the finding from Penn State political science professor James Piazza's analysis of 17 years of recent history in about 150 countries.
He explains how and why it happens – around the world and in the U.S. – in a piece that also highlights how much more domestic terrorism there is in the U.S. now than just a few years ago.
Also today: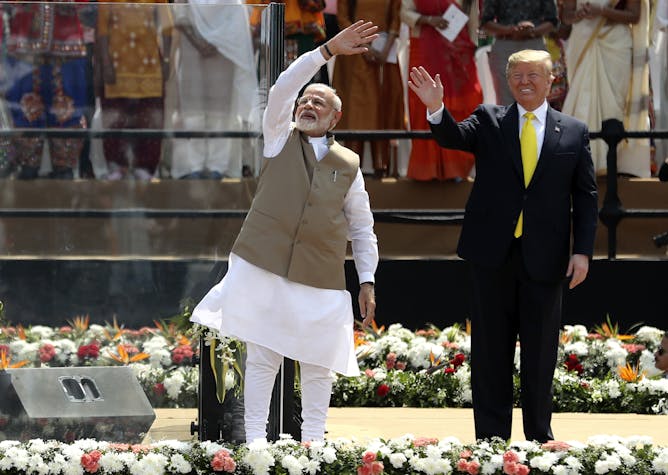 My research shows that when politicians use hate speech, it's not just empty rhetoric or political theater: Domestic terrorism increases, in the US and in other countries.
Ethics + Religion
Politics/Election '20
At age 7, Black, white and Hispanic children have a similar opinion of the police. But this increasingly turns negative by the time they are teenagers, especially for nonwhite teens.

Has Europe's last dictator finally gone too far?
Economy + Business
Health
Botox, one of the most common dermatological treatments, is now trending with millennials. But can too much Botox be bad for you?

Hope—tied to action—can be a powerful catalyst for success.

As policymakers weigh financial aid for the airline industry, they have an opportunity to help make the US organ transplantation system more equitable at the same time.
Education
Science + Technology
Trending on site
Researchers are developing tattoo inks that do more than make pretty colors. Some can sense chemicals, temperature and UV radiation, setting the stage for tattoos that diagnose health problems.

The SARS-CoV-2 virus usually infects the body via the ACE2 protein. But there is another entry point that allows the virus to infect the nervous system and block pain perception.

Several vaccines are in Phase 3 trials. So when will we know whether any of these will protect against COVID-19?