As people flock to the internet for information on COVID-19, research from a Michigan State University professor of information systems suggests that people may be finding questionable content. Health experts rated the most viewed health-related YouTube videos on one subject as unreliable. As professor Anjana Susarla writes, "The most popular and engaging videos are significantly less likely to have medically valid information."
Also today:
Nicole Zelniker

Editorial Researcher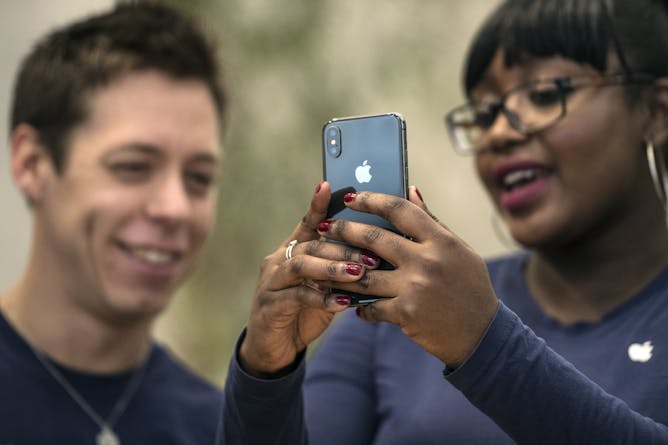 Just because YouTube recommends a video doesn't mean it has medically valid information.
Health + Medicine
A key difference is people's behavior, as a doctor explains.

Finally, an answer to a long-bubbling question: What works best – bar or liquid soap?
Environment + Energy
Ethics + Religion
Arts + Culture
For National Mac and Cheese Day, a food historian explains how the popular boxed dinner played an important role in kitchen science, wars and women's liberation.

Ever since the late 1800s, it has been standard for white to go first in chess. Has the time come to get rid of that rule?
Science + Technology
Gene drive guarantees that a trait will be passed to the next generation. But should society use this tool to control insect populations?

Duckweed is the perfect space food: small, fast-growing and nutritious. By studying how light levels changed the production of radiation-fighting antioxidants, researchers made it even better.

Seventy-five years after the first nuclear detonation and nearly 30 years since testing was banned, the US is considering resuming live nuclear testing.
Education
COVID-19 cases among college students are inevitable. If you're a college student – or the parent of one – you need to know who's going to foot the bill if they get sick.

US cities and states are responsible for the vast majority of K-12 funding.
Politics + Society
From our International Editions
The pandemic response has put the long-term health and well-being of children and adolescents at risk, with the possibility of seismic shifts in population health if we do not act.

Having a carbon price is linked to lower emissions growth. A larger price cuts emissions by more.

Even accounting for factors like age and population density, the role of air pollution in explaining the spread of COVID-19 cases is compelling.