According to the World Health Organization, around 16 per cent of the world's population, just over one billion people, are living with a disability. The reality is that most, if not all of us, will experience a disability at some point in our lives — whether individually or through providing support and care to a loved one.
Canada has set an ambitious goal to become a barrier-free society by 2040. However, Canada's governments have yet to implement a coherent strategy to achieve an inclusive society. Canadians with disabilities continue to contend with pervasive misconceptions, flawed income support systems and inadequate enforcement of the regulations meant to protect them.
Today, in The Conversation Canada, Sunil Johal from the University of Toronto outlines how Canada can be more inclusive of people with disabilities. Many people with disabilities are living with conditions that fluctuate over time. Governments must bear those people in mind when making policies regarding disabilities.
Also today:
All the best,
Ibrahim Daair

Culture + Society Editor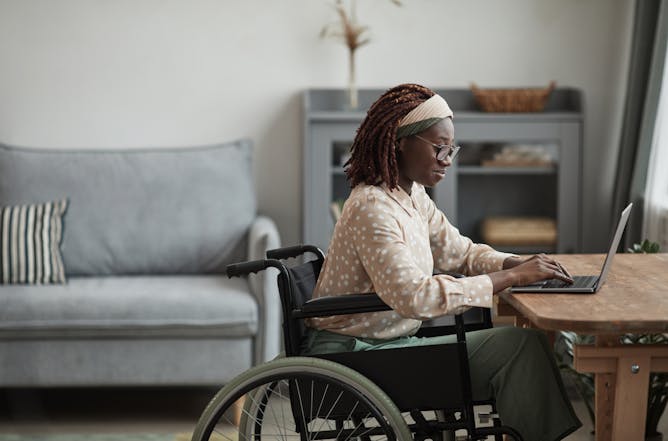 Many people with disabilities in Canada still face systemic barriers. Governments must take action to reduce inequities.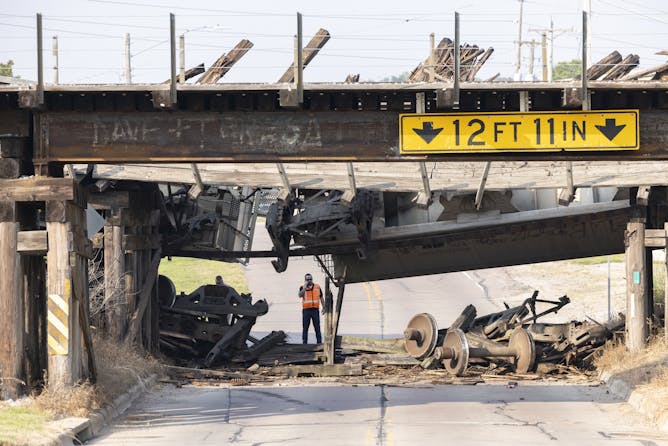 Focusing solely on humans at the expense of other life in the aftermath of train derailments limits the effectiveness of our disaster response management.
When it comes to picket lines, courts aim to uphold civil and property rights without jeopardizing workers' freedom of expression.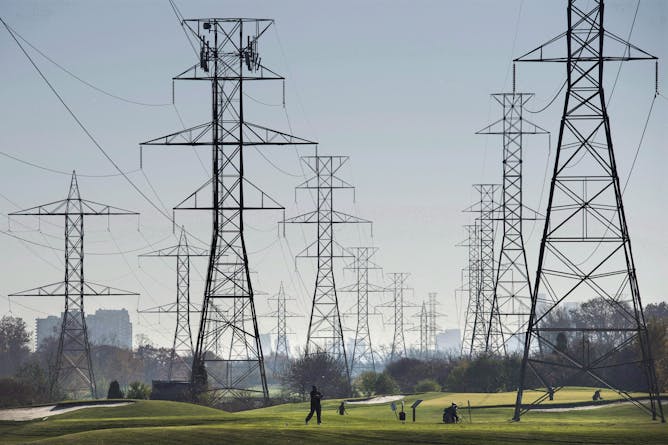 The Alberta government has a vital role to play in preventing low-income Albertans from being exploited by the deregulated electricity market.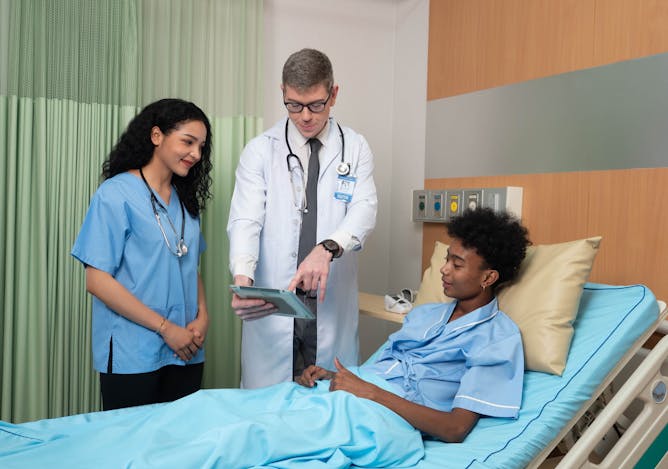 Each encounter that health-care students have with patients and families helps them understand real-world patient needs. That means all Canadians have a role in educating future health-care providers.
La Conversation Canada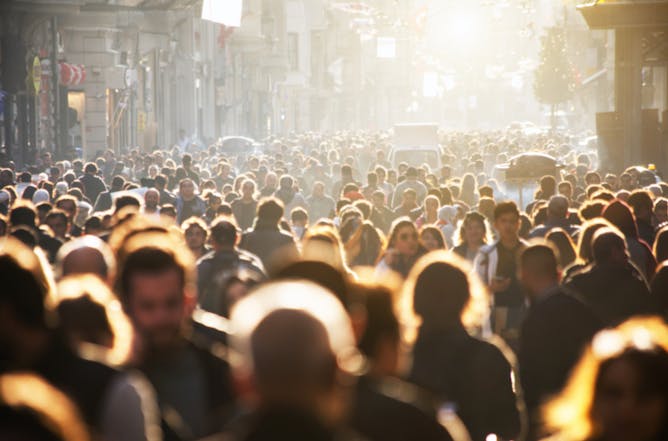 En matière d'assistance sociale, le Québec n'est pas différent des autres provinces. Ses programmes sont insuffisants pour sortir de la pauvreté. Et ils sont également punitifs et contraignants.
Arts
Education
Environment + Energy