Now that tens of millions of normally office-bound workers have had a chance to telecommute, will they ever want to go back?
We put that question to several scholars in management and transportation studies at the University of Massachusetts at Lowell and Arizona State University. We asked them to peek into the post-pandemic future and offer insights into what – if anything – we need from an office, how that might change after the coronavirus passes and why.
Also today:
Bryan Keogh

Senior Editor, Economy + Business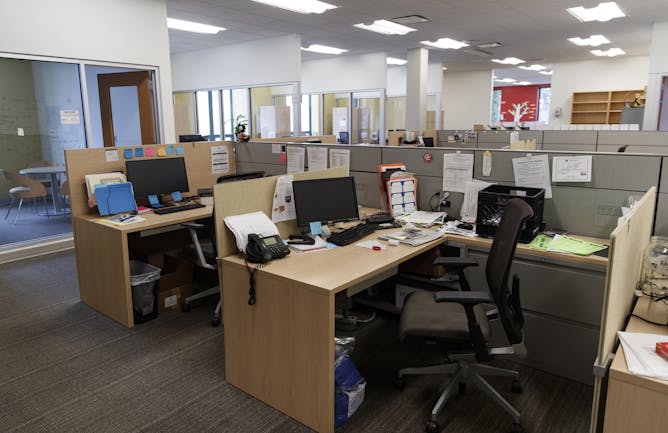 The post-pandemic office will be a lot more flexible but still will be necessary to help build relationships among colleagues, according to three scholars.
Health
Ethics + Religion
The first Muslim prayer in 86 years was held on July 24 inside Hagia Sophia, recently reconverted to a mosque. For over a millennium, this grand monument has wielded enormous power.

Statues of the Spanish missionary Junípero Serra have been toppled by protesters in LA, San Francisco and Sacramento. Californians are questioning whether Serra was a saint or a colonizer – or both.
Politics + Society
Education
Science + Technology
Arts + Culture
From our international editions
There isn't enough clinical research being done in Africa. This has had a lot of repercussions in terms of the timing when interventions become available and effective in high income countries.

The Earth's magnetic field is a lot weaker than we would expect around the island of St Helena.

First the Washington Redskins. And now the Edmonton Eskimos. It's about time professional sports franchises recognized the harm that comes from racist team names.