The Conversation's regular podcast brings together leading researchers from around the world and our producers and presenters to explain topical events and research. The team tends to wrap it up late on a Wednesday, and it gets a final listen before going live on Thursdays. I'm often lucky enough to get that Wednesday-night preview, usually sitting in a bedroom in my home in London.
Last week though, the last listen was made by four of us in a car, outside the Samuel Adams brewery in Boston. With me was editor and co-host Gemma Ware, The Conversation's US editor Beth Daley, and her husband Peyton. Why? Well, Gemma and I had travelled to Boston to discuss the podcast's development with US colleagues. That's a process that we will return to over coming months. And we're eager to hear your thoughts. So, if there are things you really like about The Conversation Weekly, and others you're not so keen on, then do let me know.
But why the brewery? Well, we were at the venue ahead of the return in the US of The Conversation's live, in-person events after a long, pandemic-enforced gap. This particular open discussion was held in partnership with "Profs and Pints". And it was great, but I missed the start of the talk – as the podcast held me right until its final moments. I strongly recommend you also listen to the whole episode.
It features Ukraine specialists, Volodymyr Kulyk, of the Institute of Political and Ethnic Studies at the National Academy of Sciences of Ukraine; Olga Onuch, of the University of Manchester, England; Katja Kolcio, of Wesleyan University, Connecticut; and Dominique Arel, of the University of Ottawa, Ontario. Their research brings remarkable insights and compelling narratives to the story that continues to dominate international headlines. You can also read much of the network's Ukraine invasion coverage, via this link.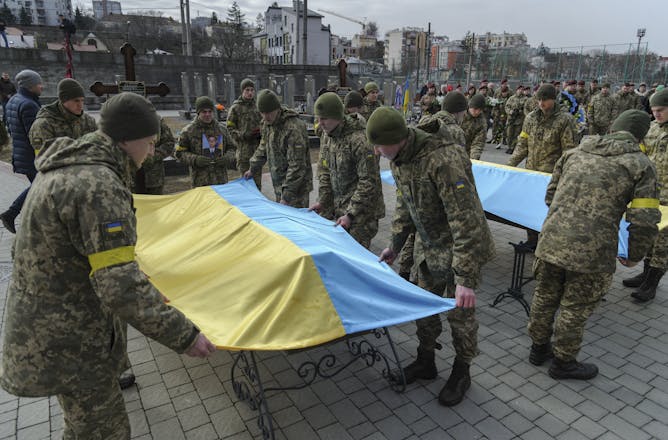 Plus, a rare archive of Ukrainian dissident literature from the Soviet era is now in danger. Listen to The Conversation Weekly.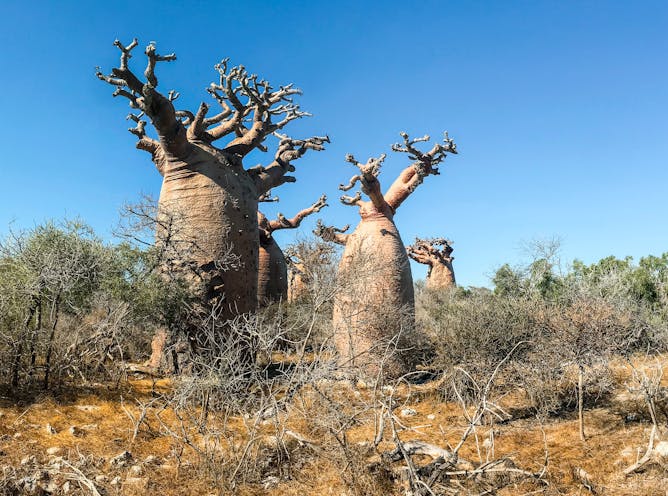 Many of Africa's forests are unknown to the public at large, yet so fascinating and important.
| | | |
| --- | --- | --- |
| A mermaid with face of a monkey and body of fish has reignited interest in the Japanese ningyo | | The deadline for formal bids to buy Chelsea FC is March 18. Expect some very rich US businessmen to be in the running. |
| Sea turtles of Aldabra were almost hunted to extinction. But thanks to years of protection the much-loved animals are now thriving again - and so is the iconic giant tortoise. | | Disabled single mother Shakira Hussein reflects on her secret weapon against adversity. Adalya, her 'excessively mature' daughter, appointed herself her mother's carer and fierce protector from age 9. |