Early on Sunday morning, a small passenger plane fell out of the sky in Pokhara, Nepal, resulting in the deaths of at least 68 people. Among them was an Australian, along with 57 Nepalis, five Indians, four Russians, two South Koreans, and one person each from Argentina, Ireland and France.
This is the worst aviation disaster Nepal has experienced in decades. Unfortunately, the mountainous country has long grappled with aviation safety problems. Since 2000, over 350 people have perished in small-scale plane crashes; the European Union has had Nepali carriers on its safety ban list for a decade now.
A range of factors has contributed to Nepal's poor aviation safety record, writes aviation expert Chrystal Zhang from RMIT University. Dramatic topography and unpredictable weather conditions are part of the tale, but so is a fast-growing appetite for domestic flights that has outpaced the development of safe, modern aviation infrastructure.
Despite all this, Nepal has been stepping up its efforts by making improvements to airports and equipment, and by fostering a more robust safety culture.
Signe Dean

Science + Technology Editor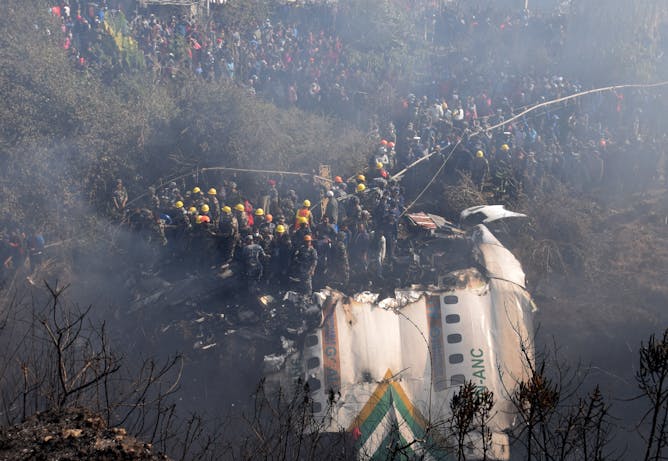 A tragic plane crash has claimed at least 68 lives in Nepal – the latest in a string of aviation disasters in a country grappling with improving the safety of its flight industry.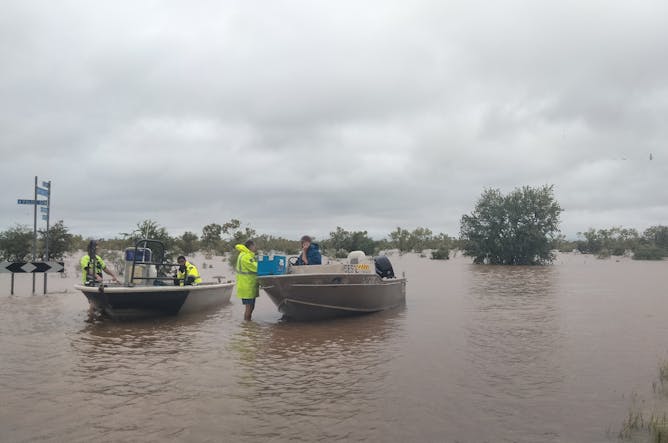 Both when disaster strikes and when climate change has more everyday impacts, community radio stations play a leading role in helping locals understand and adapt to the challenges they face.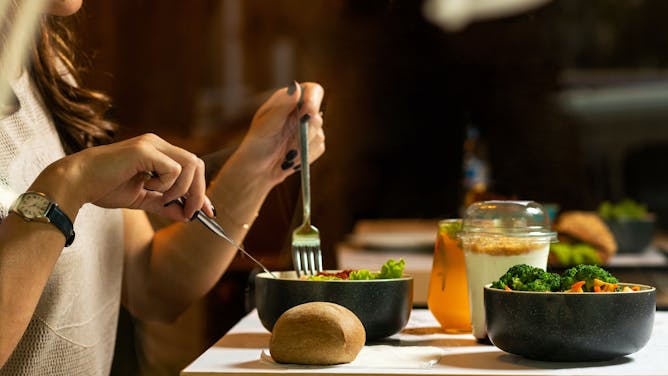 We always hear the last five kilos are the hardest to lose when dieting. The number is made up, but the principle is correct – it's called the weight-loss plateau.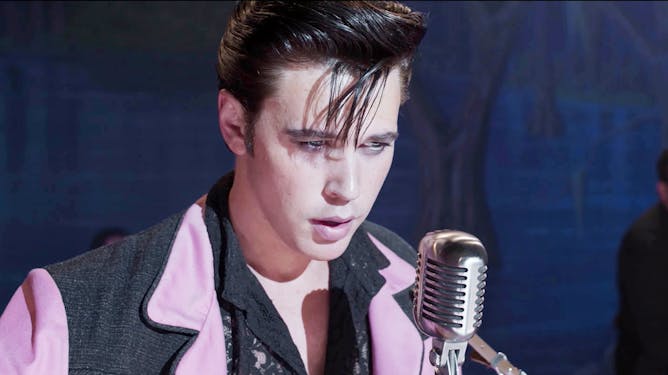 Viewers of the Golden Globes noticed the actor can't seem to shake his Elvis voice – but apparently that's a real issue for performers.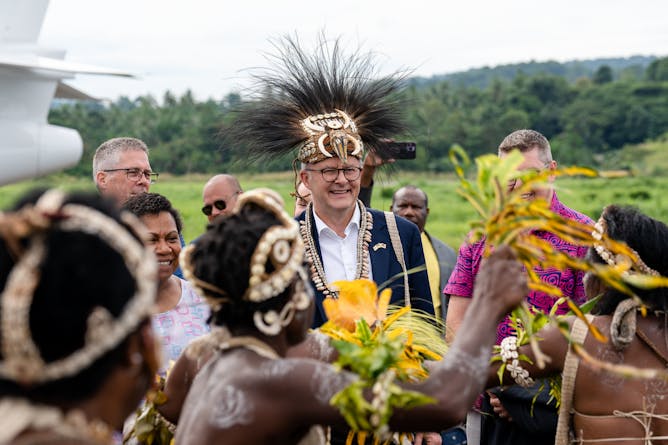 The security treaty signed last week is the logical next step in the two countries' relationship. But Australia's interests in PNG should remain broad-based.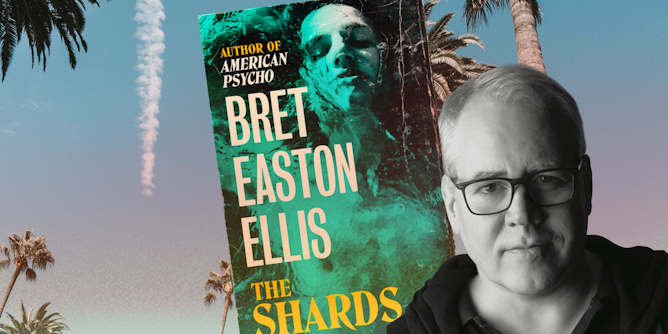 Bret Easton Ellis's first novel in 13 years blurs fact and fiction, mining his youth for material. The result is Joan Didion meets Brian De Palma.
There is no federal recall law that could lead to another election for Santos' seat. But Santos' case presents ethics concerns that the House may review.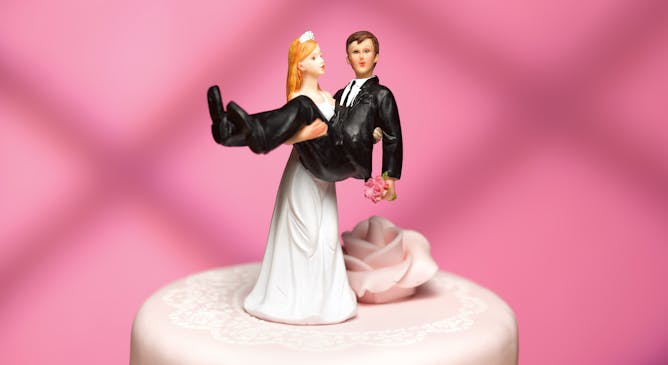 Most marriage and health studies have focused on married men and women. But more recent studies examine relationships in which partners have the same gender identity, the same biological sex and who are gender diverse.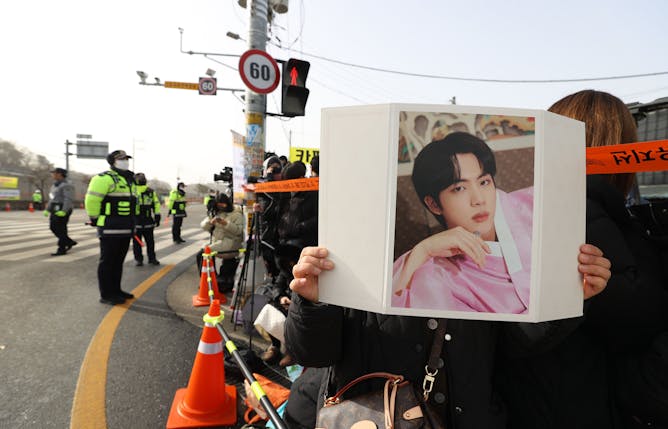 More countries are using 'national service', whether they are military or civic programmes.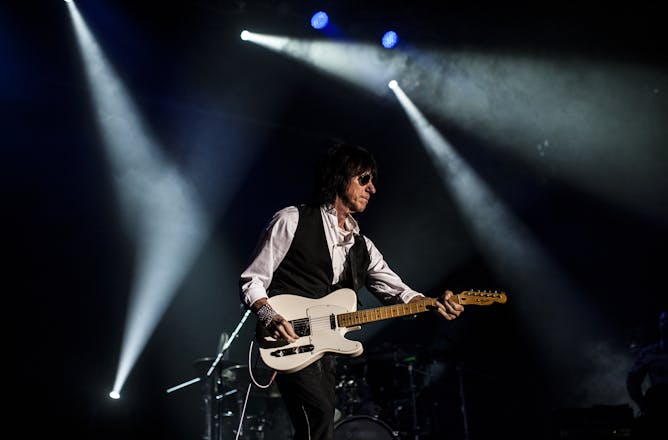 Two guitar experts break down the techniques and creative expression that led Beck to be known as the 'guitarist's guitarist'.
Politics + Society
The Kimberley region of Western Australia is currently being devastated by flooding. Remote communities need more support with prevention and recovery plans.

It is a war crime to intentionally attack aid workers, but providing aid in a war zone where force is used indiscriminately and mercenaries operate with scant regard to rules is extremely risky.
Health + Medicine
Science + Technology
Environment + Energy
Books + Ideas
The Conversation Indonesia

Jakarta, Indonesia • Contract

University of Canberra

Canberra ACT, Australia • Full Time

The Conversation AU

Melbourne VIC, Australia • Full Time

The Conversation AU

Melbourne VIC, Australia • Full Time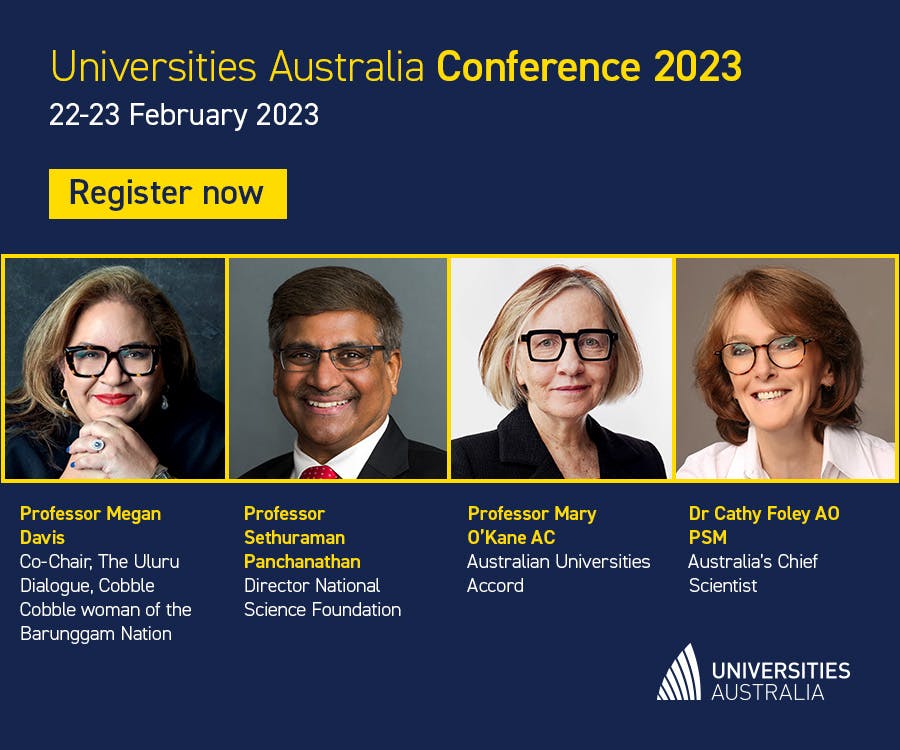 | | |
| --- | --- |
| Featured Events, Courses & Podcasts | View all |
7 October 2021 - 7 October 2026 •

25 November 2021 - 25 November 2024 •

20 February - 1 May 2023 • Melbourne