Editor's note
New York City and other urban centers have been hardest hit so far by COVID-19, but that doesn't mean rural America is safe. In fact, rural residents – 30% of the U.S. population – face a unique risk because of the fragility of hospitals and health care access in rural America.
More than 120 rural hospitals have closed since 2010, including 19 in 2019 alone. COVID-19 could make the problem even worse, explains Kevin J. Bennett, who studies rural health care at the University of South Carolina School of Medicine. While there are no easy fixes, expanding insurance coverage and providing incentives for doctors to work in rural areas could help, he writes.
Also today:
Lynne Anderson

Senior Health + Medicine Editor
Top story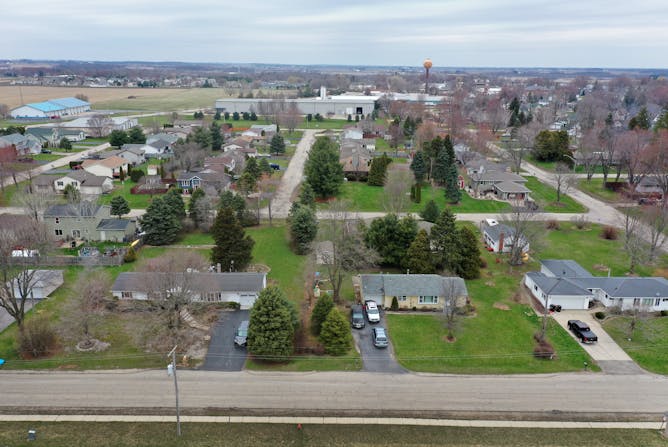 Rural America has special problems as it copes with the COVID-19 pandemic.
Science + Technology
Education
A psychologist specializing in parenting offers tips to help children self-motivate while at home during the coronavirus crisis.

School closings due to COVID-19 could prompt school districts to try to make up for lost time during the summer. An education scholar explores the pros and cons of that scenario.
Politics + Society
As Congress considers further financial help for victims of the coronavirus pandemic, the magnitude of the fiscal crisis that governors and their states will have to face is just starting to emerge.

Many teens and college students are continuing to hook up and attend gatherings. Peer pressure and the way younger minds interpret risk could be to blame.
Economy + Business
Environment + Energy
The Deepwater Horizon oil disaster catalyzed a decade of research on oil contamination in the Gulf of Mexico, from surface waters to the seabed, with surprising findings.
Ethics + Religion
Health
Arts + Culture
Most read on site
When a new virus emerges and triggers a pandemic, it is important to trace its origins. Knowing more about how the virus jumped species in the first place can help curb future zoonotic diseases.

Modern supply chains have become increasingly efficient, but as a result are more susceptible to disruptions like the one caused by the coronavirus pandemic.

A scholar explains the rich historical roots of Easter and how it has evolved over the centuries.