Major league and collegiate teams are desperately trying to figure out ways to play ball, but millions of athletes are being overlooked in these discussions – those who compete in high school and youth sports. What does the fall look like for those young athletes? It looks pretty scary, write Tamara Hew-Butler and Phillip D. Levy of Wayne State University, especially if parents, coaches and health experts aren't exceptionally careful. That extra care might involve blood tests rather than testing with swabs, and it definitely means not sharing drinks and water bottles.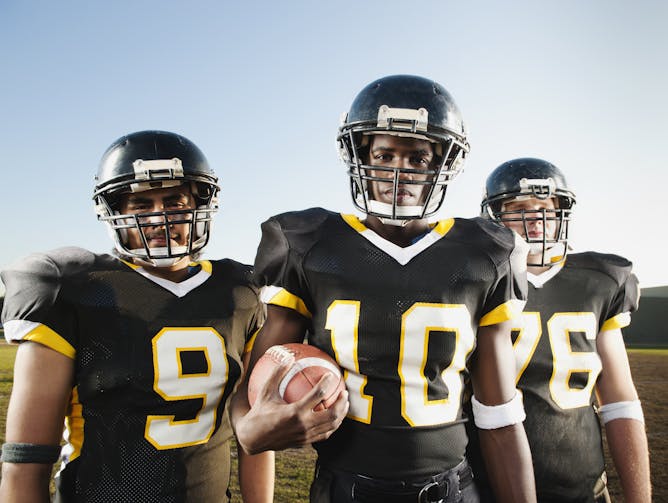 Our experts offer safer ways to bring back amateur sports.
Health
Is it possible that people who recover from COVID-19 will be plagued with long term side effects from the infection? An infectious disease physician reviews the evidence so far.

Delaying medical care comes at a cost, both human and financial. The patients some emergency rooms have been seeing are a lot sicker and more likely to need hospitalization.
Education
Science + Technology
The smallpox virus appears to have been with humanity for millennia before a global vaccination drive wiped it out. Current genome research suggests how smallpox spread and where it came from.

A social media researcher explains how bots and sock puppet accounts manipulate and polarize public debate.
Environment + Energy
In less than 20 years, communities around the globe have been hit by a string of major disease outbreaks: SARS, MERS, Ebola, Zika and now, COVID-19. Nearly all emerging infectious diseases in humans originate…
Ethics + Religion
Most read on site
Taking a trip this summer? You can do a lot to prevent coronavirus exposure, but you cannot take away all risk. It is important to practice caution.

Sexual abuse has unique effects on people who are members of the same minority group, research suggests. An expert who has studied the issue in detail explains the added issue of cultural betrayal.

Many Americans are surprised to learn that Electoral College members do not necessarily have to pick the candidate their state's voters favored. Or do they?