In these cacophonous times, a little choral music might go some way to ease the soul. But with churches shut or at least restricted to small gatherings, the live sacred music that accompanies religious gatherings is gone – it's simply too risky to be singing in groups, scientists say.
Virtual choirs have tried to fill the void, but according to Donna Cox, a choral conductor and music professor at the University of Dayton, they are "pale imitations of the real thing." She explains why, with a nod to the central role music has played in Christian traditions.
This week we also liked articles about calls in Atlanta to stop honoring a 19th-century "mild racist," the financial challenges colleges and universities face and when it's OK for members of the military to disobey orders.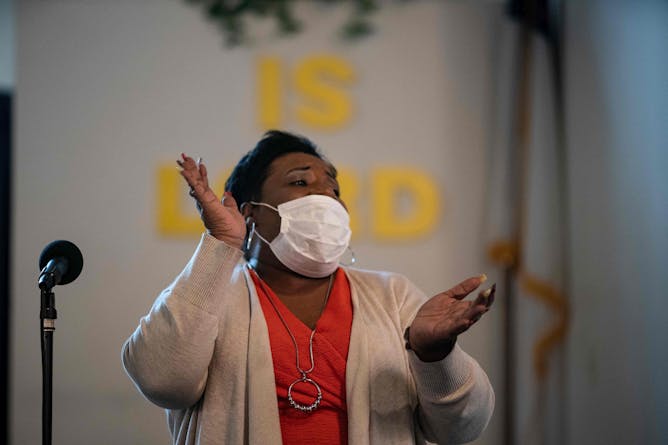 A choral conductor and scholar of sacred music explains what's missing from church worship with singing banned due to the pandemic – and why live choir rehearsals are still a ways off
Opening colleges and universities for in-person instruction this fall could be risky, but so could going online. A higher education funding expert explains why.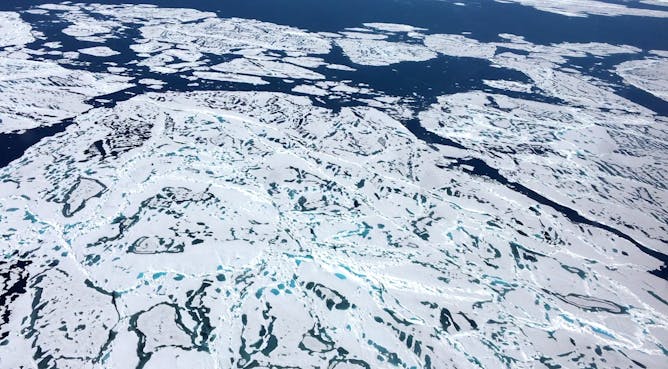 Understanding sea ice loss requires expensive and difficult expeditions. Scientists have developed a new model that predicts the growth of small ponds on sea ice more efficiently.
As protests over George Floyd's death consume the country, students are forcing a reappraisal of a controversial editor and orator who helped build modern Atlanta.

There is a long line of military heroes who had the moral courage not to follow immoral orders. In the days ahead, some may have to consider what exactly their oath to the Constitution requires.

Smartphone apps and wearable devices can tell when workers have been within six feet of each other, promising to help curb the coronavirus. But they're not all the same when it comes to privacy.