One way to forecast the future of renewable energy is to look at all the planned power plants that have applied for grid connections. Eight years ago, that list was packed with natural gas and wind power plants. Today, it's overwhelmingly solar projects. And the big news is that more than one-third of those solar projects are a new type of power plant with the potential to transform the industry: They're hybrids that pair energy production with battery storage. They help solve a quandary that the solar industry has faced since its inception: how to provide electricity after the sun goes down.
Joachim Seel, Bentham Paulos and Will Gorman at Lawrence Berkeley National Lab have monitored the growth of hybrids. They describe the changing future of electricity and lay out five lessons about the future of hybrid power, its vast potential and some important challenges ahead.
Also today: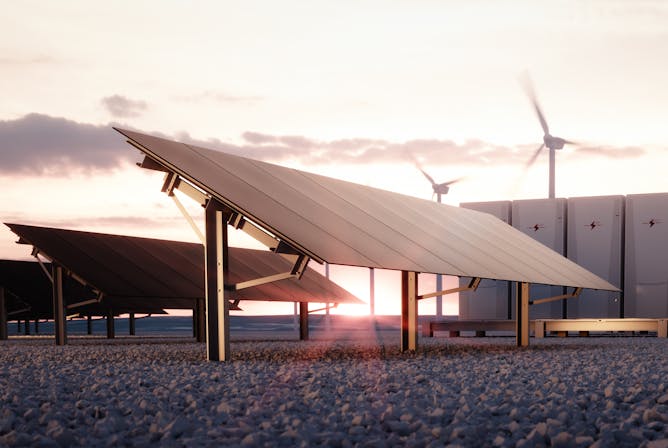 More than a third of solar plants applying to connect to the US grid are now hybrids that include battery storage.
Politics + Society
Emmanuel Macron's success validates a strategy aimed at making him appear as the champion of the 'progressives', but it has only partially worked.

Long considered an arbiter of American fashion, Ralph Lauren has unveiled a clothing line targeting students at Black colleges.
Arts + Culture
Science + Technology
Mirrors, selfies and knowing other people are looking at you all cause people to think of themselves as objects. Video calls are all three in one and are likely increasing the harms of self-objectification.

A computer security expert explains how keys work – and how they are like passwords.
Health + Medicine