Welcome to Sunday.
The most popular articles on our website this week looked at a petrified forest in Peru, advice for vaccinated people with symptoms of what could be COVID-19, climate refugees and warfare, states that ban atheists from running for office and bride kidnapping in Kyrgyzstan.
Editor's pick: My son turned 20 last Friday. We celebrated him with a diner breakfast of pancakes and other small gifts. It was his day, but I couldn't help thinking of his birth two decades ago and what hard work it was to bring him into this world.
At least people giving birth here on Earth can rely on the help of gravity – can you imagine what childbirth on the Moon might be like? In a piece we published in May, Chris Impey, a distinguished professor of astronomy at the University of Arizona, asks, "When will the first baby be born in space?" It may be sooner than you think.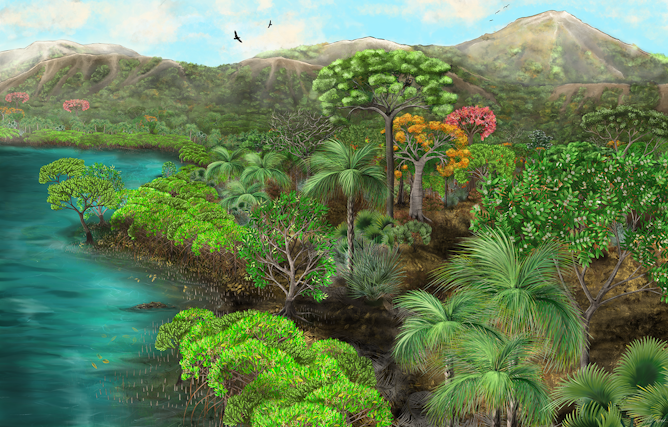 Using remnants of fossilized trees, scientists and an artist figured out what the forest looked like long before humans existed.
Vaccinated people can still get infected with the coronavirus. So if you have symptoms of COVID-19, getting tested can protect others and help health officials keep an eye on the virus.
Drought has been a threat multiplier for centuries, fueling conflict and migration from the time of the Ottoman Empire to Syria today.

Anti-atheism is ingrained in American politics. A refusal to remove outdated language from state Constitutions perpetuates this prejudice.

In rural Kyrgyzstan, 1 in 3 marriages begins with an abduction. Older generations see this as a harmless tradition, but two brides have been killed since 2018. A study finds other problems, too.