An alert was issued by the Department of Homeland Security last Friday warning of possible attacks "throughout the election cycle" aimed at, among others, political figures, election officials, political rallies, political party representatives and racial and religious minorities. The warning came on the same day that a man broke into House Speaker Nancy Pelosi's San Francisco home looking for her; he has now been charged with attempted murder for attacking Pelosi's husband, Paul.
Mindful of both the deadly Jan. 6, 2021, Capitol insurrection and the plot to kidnap Michigan Gov. Gretchen Whitmer, I asked cybersecurity scholar Richard Forno at the University of Maryland, Baltimore County how the U.S. got to a point where violence was a growing part of political life.
Forno takes the long view in his story today, starting with how, in the late 1980s, "the Federal Communications Commission's Fairness Doctrine required traditional licensed broadcasters to offer competing viewpoints on controversial public issues." But these rules did not apply to cable or satellite providers, he writes, "and the subsequent rise of cable news channels in the 1990s led to highly partisan programming that helped divide American society in the ensuing decades." Forno skillfully charts how that division adopted various forms over the years, arriving at the menacing tenor of today's politics.
Also today: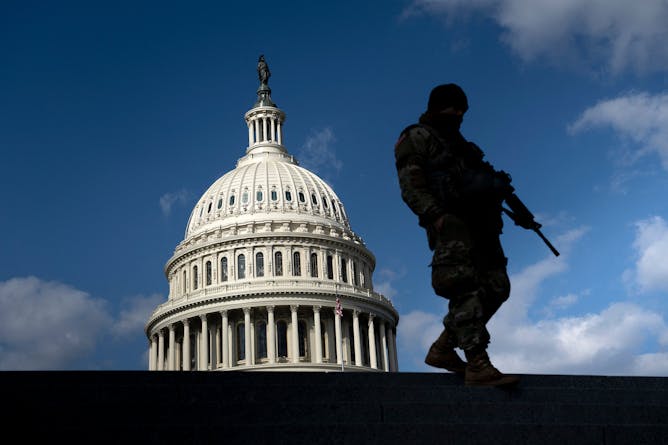 The rise in contemporary right-wing political extremism – and violence – can be traced back to events in the 1990s.
Politics + Society
'I don't like the candidates,' 'I don't know enough to make a decision,' 'I don't want to give this election legitimacy' – an ethicist takes on nonvoters.

It's Election Day, you go to vote – and you're told you're not registered or you're not eligible to vote. A civil rights lawyer provides a guide so voters can know their rights to cast a ballot.

The complexity of the Latino community needs to be understood in order for the US' second largest ethnic group to be adequately represented in our democracy.
Education
Arts + Culture
Economy + Business
The Fed is also beginning to reduce its massive balance sheet, which is beginning to cause disruptions in the $24 trillion Treasury market.

With 30-year fixed rates hitting a 20-year high of 7%, a finance scholar explains where these life-altering loans originated.
Environment + Energy
Standard marine protected areas with fixed boundaries can't effectively shelter these ocean nomads.

The UN estimates the global population will pass 8 billion people on Nov. 15, 2022. From the Stone Age to today, here's how things spiraled out of control.
Science + Technology
Researchers identified a connection between low levels of media literacy and COVID-19 vaccine hesitancy in people who consume their news via social media.

The communities that call Twitter home might decide to pack their bags. If they do, they are unlikely to be able to completely reconstitute themselves elsewhere.