How we see an object influences what we do about it – and guns are no exception.
Greg Dickinson, a communications professor at Colorado State University, and rhetoric scholar Brian Ott argue that Americans' attitudes toward firearms are deeply shaped by three enduring stories our national culture has handed down about them. One of them, for example, is that guns are "quintessentially American," woven into how we imagine the country's history, especially the "Wild West." This familiar story associates guns with freedom, Manifest Destiny and even God.
Each new wave of gun violence in the United States produces lots of debate, but usually little action. To understand why, they suggest a close look at how we talk about guns in the first place – not just in talking points, but in everyday culture.
Also today:
Molly Jackson

Religion and Ethics Editor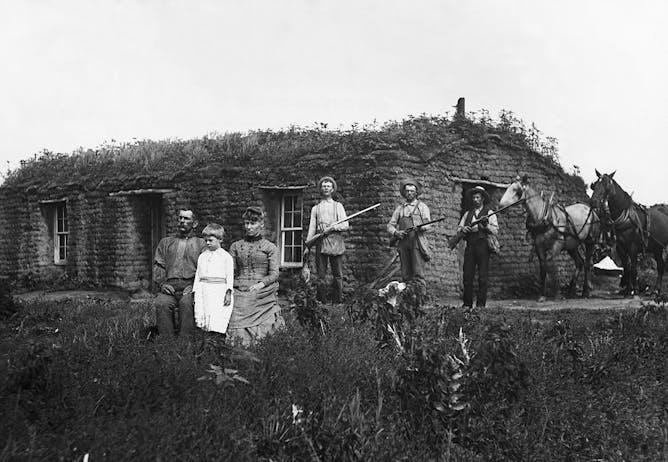 The ways Americans talk about firearms is full of contradictions, two communication scholars explain – and that powerfully shapes the country's approach to gun policy.
Ethics + Religion
A bioethicist explains the four ethical principles that guide medical practitioners' thinking about abortion, such as autonomy and justice.

An anthropologist explains the power of purification rituals, such as bringing down a building following a tragic occurrence in it, and why they help reduce our anxieties.
Science + Technology
Economy + Business
We asked four experts to explain what gas taxes are used for and whether waiving them will make much of a difference to American households.

The latest data shows imports of bottle rockets, sparklers and other fireworks at a record pace, even as consumer demand appears likely to wane. That could create opportunities for patient revelers.
Politics + Society
Arts + Culture
Education