Now I'm a competitive so-and-so at the best (or worst) of times. And as with most journalists, I harbor the (mis)belief that I know, well, pretty much everything about everything. So in lieu of a newsletter note today, I'm instead issuing a challenge: The Conversation has just started running a weekly news quiz to test just how closely people are following our stories and what they've learned.
I managed a majestic 7 out of 8 in today's quiz. Can any of you do better? I doubt it, particularly given how challenging this week is. So go on, prove me wrong. A lovely and rare tote bag from The Conversation will go to the first person who replies to this email with a screenshot proving they got all eight questions right! Don't forget to include your name so that we can include an honor roll in next Friday's newsletter.
Take the quiz here: theconversation.com/us/quiz
Also today:
And one final, nontrivial question: What happens to a nonprofit news organization when the public doesn't support it? I'd rather not find out. So please, support us today.
Matt Williams

Senior Breaking News and International Editor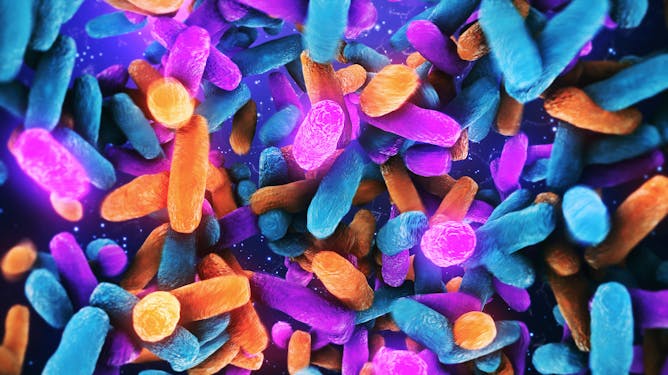 As early modern humans spread across the globe, their gut microbes genetically changed with them. Understanding the origins of gut microbes could improve understanding of their role in human health.
Politics + Society
A military strategist breaks down how a smaller Ukraine army has successfully taken back swathes of land from the Russians in the country's northeast.

Referendums and citizens initiatives can be a popular way to push politicians to listen to the people – they can also be an exercise in propaganda.

An overwhelming majority of Ukrainians are not willing to negotiate over the territorial integrity of the country, even if it means peace.
Economy + Business
Science + Technology
Health + Medicine
Arts + Culture
Ethics + Religion
Education
Podcast 🎙️
The Conversation Quiz 🧠
From our international editions