As former President Jimmy Carter retreated to hospice care at his Georgia home at 98, his exemplary legacy of humanitarian work after he left office, which helped millions of people across the globe, is being celebrated.
It is the prelude to the 1976 presidential race, in which he said, "I am a farmer, an engineer, a businessman, a planner, a scientist, a governor and a Christian" that may offer the most insight into how he wants to be remembered, writes University of Tennessee media scholar Lori Amber Roessner, who wrote a book about that campaign and interviewed Carter in 2014.
Roessner found in examining more than 25,000 archival documents, media sources, oral histories and interviews that Carter, as a man of faith, remained steadfast in his commitment to Christian values, which guided his vision on advancing human rights at home and abroad.
Also today: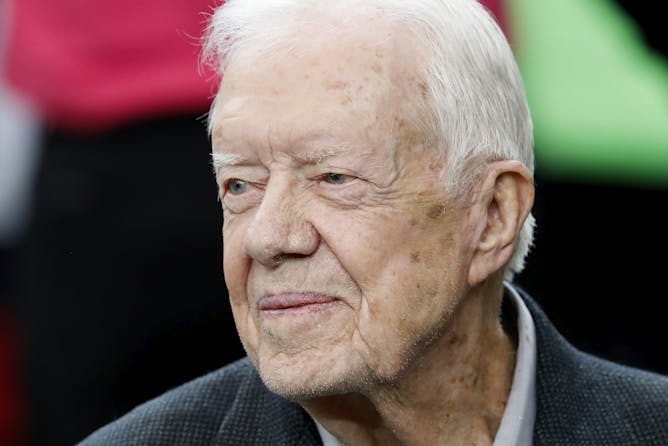 A media scholar who studied Carter and interviewed him explains how he attempted to translate Jesus' teachings into action through his life of public service.
Science + Technology
A biologist who studies how viruses spread from animals to people explains the process of spillover and the risks posed by the new bird flu that has spread across the globe.

Poppy seeds can become contaminated with opiates during harvesting. For the US Defense Department, invoking a 'poppy seed defense' may not be enough to rule out a positive drug test result.

The idea of a creature like the Loch Ness monster fascinates people. But does the scientific evidence say it's a prehistoric beast or total fake?
Education
Many genocide classes review the Holocaust or Cambodia's Killing Fields. A scholar wanted to show that genocide, war crimes, crimes against humanity and ethnic cleansing still happen today.
Politics + Society
Ethics + Religion
Environment + Energy