Top headlines
Lead story
Traveling with you and the tens of millions of other people expected to pack into bustling transit hubs and other large gathering places this holiday season will likely be some straggler pathogens. What's the best way to protect yourself from an untimely ailment? One method popularized by wellness influencers and drug companies is to start popping supplements that promise to "boost your immune system."
But for immunity, like in other facets of life, you can have too much of a good thing. While a weak immune response can leave you vulnerable to illness, an overactive immune system can itself cause disease. Tinkering with your immune system beyond lifestyle improvements and up-to-date vaccines might not necessarily lead to the health benefits you seek.
We asked immunologist Aimee Pugh Bernard of the University of Colorado Anschutz Medical Campus to explain the concept of immune balance and what you can do to help your body achieve a "Goldilocks" level of immunity that's just right.
[ Understand what's going on in Washington and around the world. Get our Politics Weekly newsletter. ]
Vivian Lam

Associate Health and Biomedicine Editor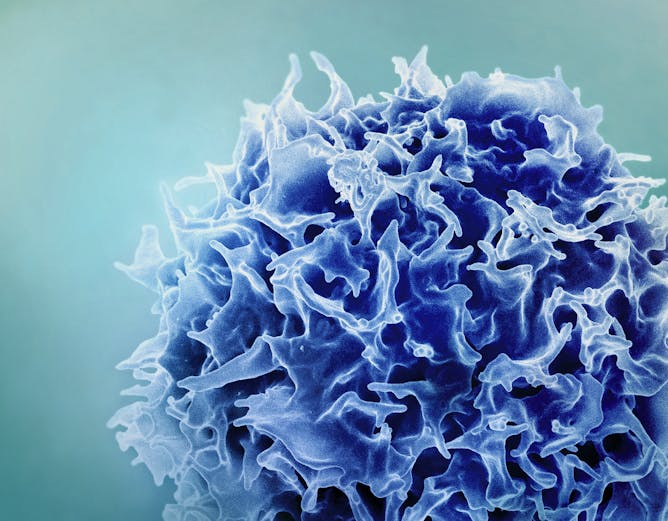 Dietary supplements claim to be able to 'boost your immune system' to combat disease. But attaining immune balance through a healthy lifestyle and vaccination is a safer bet to keep in good health.
Economy + Business
Ethics + Religion
Arts + Culture
Since 2019, fans of the TV series 'Supernatural' have flocked to Austin, where their encounters with 1967 Impalas customized to mimic the one used in the show arouse elation, astonishment and tears.
Education
Politics + Society
Science + Technology
Policymakers rely on models during uncertain times to figure out how their choices could affect the future. Over the pandemic, an ensemble of many COVID-19 models outperformed any one alone.

Every state is poised to receive a large amount of federal money to expand broadband access, but they have a lot of work to do to meet the government's requirements for distributing it.
International
Environment + Energy