Think back to mid-March 2020. Coronavirus cases were beginning to spike in New York, Washington and California. Much of the U.S. went into lockdown, shutting down vast swaths of the economy. Over the next few months, as the pandemic spread and deaths mounted, millions lost their jobs and the economy sank into the deepest recession on record.
It turns out that it was also the shortest, according to an elite group of economists who this week officially declared the end of the 2020 recession. Jay Zagorsky, an economist at Boston University, explains the meaning of recession, why it took them so long to call it and the role of trillions of dollars in coronavirus aid in ending the downturn after only two months.
Also today:
Bryan Keogh

Senior Editor, Economy + Business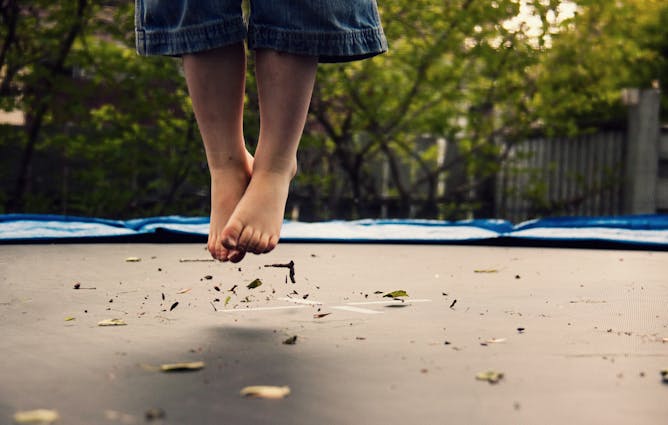 An economist explains what a recession is, who decides and why it took so long to learn that the COVID-19 downturn was officially over.
Politics + Society
Science + Technology
Economy + Business
Education
Multiple difficult childhood experiences can lead to depression and anxiety during college, research has found. Lack of support often makes things worse.

Expanding free lunch programs could also reduce stigma for students, lower administrative burdens for schools and create jobs for communities.
Arts + Culture
Ethics + Religion
Health
Trending on site
Research suggests that reminding Americans – Democrats and Republicans – of their family history creates empathy for immigrants and more favorable views toward immigration.

Ongoing tracking is meant to spot very rare risks – like the connection between the Johnson & Johnson shot and Guillain-Barré syndrome. And it relies on public reporting.

An immunologist explains that you get some protection from the first dose of the mRNA vaccines but you need two to build up strong immunity, particularly to newer coronavirus variants.

---

Today's graphic