Economists love to say that there's no such thing as a free lunch – meaning that someone, somewhere is always footing the bill, even if it's not you. This conundrum is driving a lively debate in cities like Boston and Washington, where advocates want to make public transit, or at least select services, free.
In their view this is a good way to boost ridership and promote equity, since low-income households rely more on public transit than the affluent do. But urban policy scholar Nicholas Dagen Bloom, author of a recent history of public transit in the U.S., argues that taxpayers and politicians aren't likely to provide the big subsidies that free transit requires. In Bloom's view, a better strategy is to offer fare discounts for low-income families, students and other target groups, and attract riders with frequent, high-quality service.
Also today: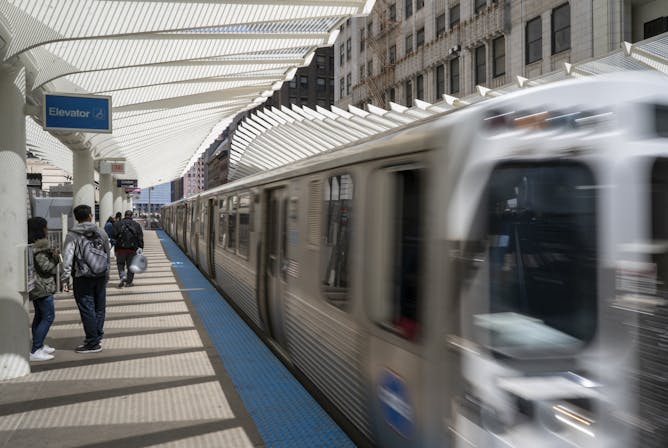 Everyone likes getting something for nothing, but history shows why the math behind free public transit doesn't add up.
Ethics + Religion
Effective altruism, often called 'EA,' is closely linked to utilitarian philosophy and calls for donors to carefully scrutinize whether their giving makes an impact.
Science + Technology
Contrary to the idea that apes evolved their upright posture to reach for fruit in the forest canopy, the earliest known ape with this stature, Morotopithecus, lived in more open grassy environments.
Economy + Business
The federal government wanted to give taxpayers a couple months to prepare the year's taxes. But as filing became more complex, the date was pushed back.

More than half of working-age adults over 50 with a work-limiting disability didn't receive any benefits from Social Security in 2016.
Education
Podcast 🎙️
From our international editions