Netflix's new hit show is not everyone's cup of tea. A nine-part South Korean drama, Squid Game follows hundreds of desperate debt-laden people as they compete in murderous children's games – think tug of war but you die horribly if you're on the losing side. Squid Game is high gore and not for the faint-hearted. But far more than just being senseless torture porn, the series is a commentary on the very real debt crisis plaguing South Korea, writes Sarah A Song.
Like Parasite before it, the show highlights the huge wealth disparity between the richest 1% in South Korea and everyone else. Despite huge economic growth in the 1970s and 80s, household debt has risen to over 100% of South Korea's GDP in recent years. This has left all kinds of people, as Squid Game shows, in precarious positions and, paired with attempts by the government to curb borrowing, susceptible to high risk lenders.
While Squid Game may have you questioning some of the characters' humanity, elsewhere on The Conversation, Nicholas Longrich responds to a reader's question about when exactly, in the long story of evolution, we became "human". And research suggests the popular new hybrid model of splitting work between home and the office may be the worst option for the environment.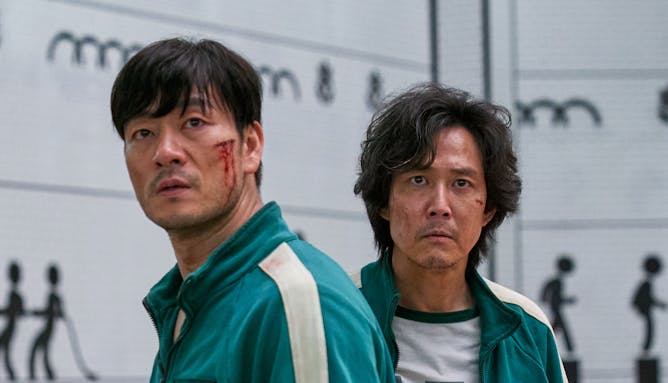 Rising household debt in South Korea is crippling many and Squid Game speaks to this very real horror facing many in the country.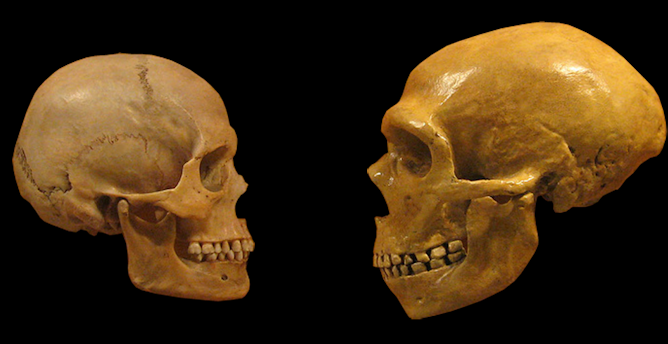 What looks like a bright, sharp dividing line between humans and other animals is really an artefact of extinction.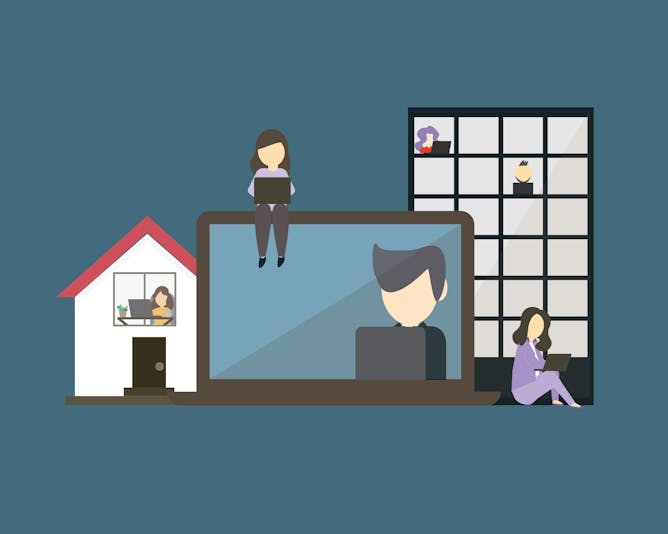 The environmental benefits of less commuting and fewer in-person events could be lost.
Politics + Society
A one-off premium for moving to a challenging school, or another part of the country, is a lacklustre response to a big shortage. It's also been tried before.

Taipei's military strategists plan to use 'asymmetrical warfare' in the hope of imposing crippling casualties and costs on any attacker.

Lebanon is in the depths of one of the worst financial crises in history.
Science + Technology
A key goal of the Chang'e-5 mission was to find evidence of some of the youngest volcanic eruptions on the Moon.

Children are at the heart of the battle between usefulness and security. Can we trust Big Tech to find solutions to making computers, and life online, safer for them?

Plus, how a team of musicologists and computer scientists completed Beethoven's unfinished 10th Symphony using AI. Listen to The Conversation Weekly podcast.
Environment + Energy
A 1967 study by Nobel-winner Syukuro Manabe changed climate science forever

Conservation must be carried out by local communities to be most effective, new research shows.
Arts + Culture
Gurnah won the prize for his "uncompromising and compassionate" look at the "effects of colonialism and the fate of the refugees".

Outdated and harmful ideas associated with certain south-east England accents are still pervasive, according to new research.
Business + Economy
Health + Medicine