On March 11, 2011, an earthquake and tsunami struck northeast Japan. The disaster caused a devastating meltdown and radiation release at the Fukushima Daiichi nuclear power plant that contaminated several hundred miles and displaced some 165,000 people.
Kiyoshi Kurokawa, emeritus professor of medicine at Tokyo University, and Najmedin Meshkati, professor of engineering at the University of Southern California, look back at the tragedy and warn that "the nuclear industry has yet to fully to address safety concerns that Fukushima exposed," in Japan and beyond. Their top concerns: lax government oversight and utilities that fail to give safety the priority it requires.
Also today:
Jennifer Weeks

Senior Environment + Energy Editor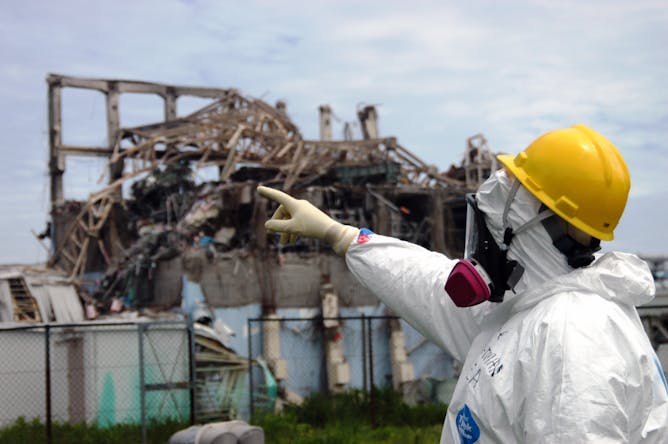 On the 10th anniversary of the Fukushima nuclear disaster, two experts explain why human choices are more important to nuclear safety than technology, and why the job is far from finished.
Economy + Business
The $1.9 trillion package gets a lot of stuff right, but the direct payments are not among them, argue two economists.
Politics + Society
Health
The COVID-19 case spike in the summer of 2020 and earlier attempts to rely on personal responsibility, like wearing seat belts, showed that mandates make a difference.

Researchers are closely watching the coronavirus mutants to make sure vaccines can be adjusted if necessary. But scientists don't know whether vaccines will be effective in those already vaccinated.

SARS-CoV-2 is much like a zombie virus. It interferes with normal sickness behavior and blocks pain, turning its victims into unsick spreaders of the virus.
Science + Technology
Shoring up surveillance and response systems and learning lessons from how the COVID-19 pandemic unfolded will help the world be ready the next time around.

Research shows multiple social and cognitive benefits of playing video games.
Environment + Energy
Education
Arts + Culture
Trending on Site
Some do so of their own accord, using airport amenities to meet their basic needs. Others, however, would rather be anywhere else – and find themselves at the mercy of bureaucratic wrangling.

Much of the iconography we associate with witches, from the pointy hat to the cauldron, originated from women working as master brewers.

Religious opposition over a link to abortions performed decades ago and misunderstandings about effectiveness could lead to a nightmare of angry patients and wasted vaccine.