Your retired neighbors may be having a harder time making ends meet than you realize. Research shows that half of all Americans over 65 who live alone don't have enough income to afford even a bare-bones budget for health care, food and housing in their home communities without help. Economic insecurity is even more common among older adults of color. In several states, more than 70% of single Black or Latino seniors are struggling financially.
Gerontology professor Jan Mutchler of the University of Massachusetts Boston mapped the stark economic disparities and shows how lifelong disadvantages can add up.
Another article today by Sierra Carter of Georgia State University explores how the stress caused by racism can affect the health of Black Americans.
Also today:
Stacy Morford

General Assignments Editor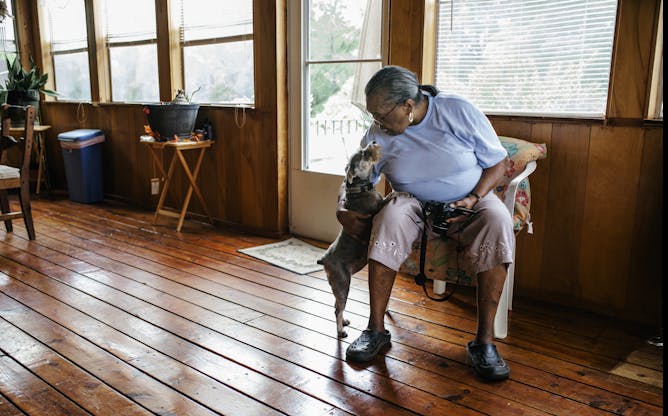 Elder economic insecurity is a problem for all races, but it's far more common for people of color, particularly in certain states.
Science + Technology
As viruses are transmitted from person to person they are constantly mutating and replicating. Could the SARS-CoV-2 virus evolve to evade the new vaccines that have just been developed?

For 200 years, a small number of countries have exploited the marine wildlife of Antarctica, often with devastating impact on their populations.
Politics/Election '20
Health + Medicine
A study of 800 Black American families shows early experiences of racism have long-term consequences for physical and mental health.

The pandemic has put a spotlight on a once little-discussed disorder – hoarding. But hoarding disorder is not what you might think.
Education
Economy + Business
Environment + Energy
From our international editions
A round-up of expert analysis from across the world on Biden's win.

Peru is the latest in a chain of Latin American countries where a leader has been removed via a 'parliamentary coup'.

President John Magufuli won a second term by a contested landslide and looks set to take even greater control of Tanzania's democratic space.