When it comes to pensions for retired public school teachers, the money to cover their monthly payments is there. But when it comes to financing the pensions of current schoolteachers, states face a future where they'll have to scrape and scrounge to meet their obligations.
For this reason, writes Wayne State University education policy expert Michael Addonizio, there is already less money to go around for educational programming.
States have important decisions to make about how to come up with a more sustainable system that doesn't adversely affect what they can do for students, Addonizio maintains.
Also today: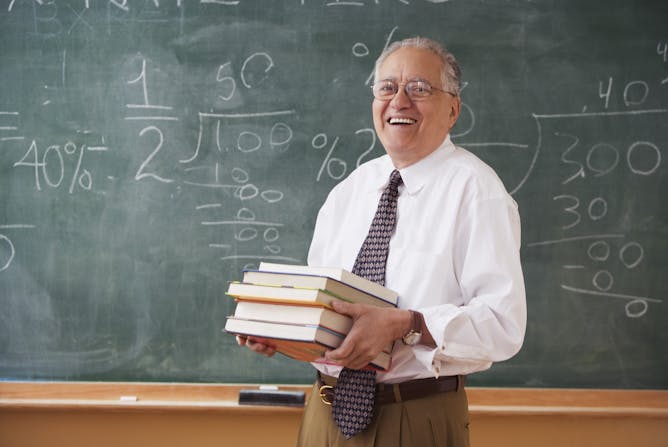 States are struggling to cover pension costs for public school teachers. A education policy expert weighs in on potential solutions.
Health + Medicine
Economy + Business
Environment + Energy
Protecting old and mature trees is the simplest and least expensive way to pull carbon out of the atmosphere – but proposed logging projects threaten mature stands across the US.

A handful of wealthy states have so far monopolised the benefits of exploring the remote ocean.
Science + Technology
Arts + Culture