Living through the pandemic has been hard on America's school children. A recent study suggests a doubling of disorders like anxiety and depression among young kids. What's more, 1 in 1,000 school-aged children has lost a primary caregiver due to COVID-19.
Our education desk asked two professors who train future school psychologists – Sandra M. Chafouleas of the University of Connecticut and Amy Briesch of Northeastern University – about what to look for as the nation returns to class. Chafouleas and Briesch see an unfolding crisis. Not only are most schools understaffed with mental health professionals, but hiring more won't be easy, even with federal dollars to spend.
Also today: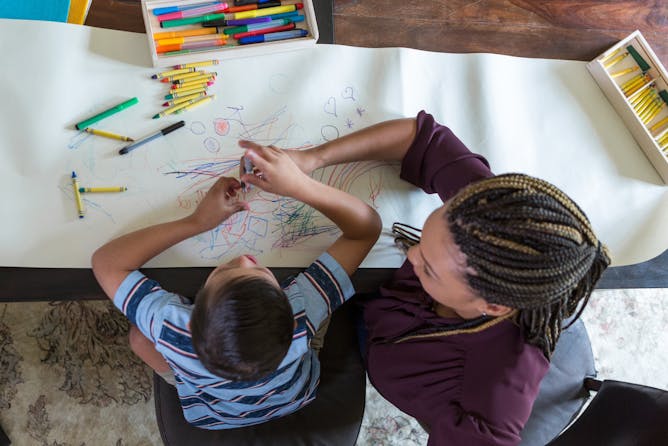 A shortage of school psychologists will pose serious problems as children return to school with higher levels of stress and anxiety, two experts on student mental health say.
Environment + Energy
The infrastructure bill being debated in Congress looks like a small but genuine down payment on a more climate-friendly transportation sector and electric power grid. What comes next is crucial.

Planting a massive number of trees can help slow climate change, but it is only part of the solution.
Economy + Business
Health
Ending the opioid epidemic requires addressing not only treatment gaps in addiction and overdose, but also inadequate pain management.

After enduring a devastating wave of infections, deaths and lockdowns at the start of the pandemic, Italy is putting in place tougher anti-COVID measures, including a vaccine passport.

The usefulness of a drug is typically measured by its active ingredient. But traditional Chinese medicine shows that there's more to healing than using the right chemical.
Politics + Society
Science + Technology
Trending on Site
While they weren't living through a pandemic, citizens of ancient Pompeii weren't strangers to societal stress.

A new study puts numbers to the health and environmental benefits – or impacts – of individual foods and shows how small changes can make a significant difference.

Because the Taliban's insurgency is so well financed, the Afghan government must spend enormous sums on war, too. A peace accord would free up funds for basic services, economic development and more.

---

Today's graphic