Top headlines
Lead story
From "Okie From Muskogee" to "God Bless the U.S.A." and "Try That In A Small Town," country music has produced a steady stream of songs that appeal to conservative listeners. But like all genres, country is not a monolith. Its songwriters have written in support of progressive causes too, including lyrics extolling rights for workers, people of color and women.
This diversity of viewpoints includes songs about reproductive rights. Middlebury College's William Nash describes the legacy of reproductive rights songs in country music, including by giants like Loretta Lynn and Dolly Parton, and highlights the work of rising star Molly Tuttle, who is continuing the tradition in the post-Roe era.
[ Sign up for our weekly Global Economy & Business newsletter, with interesting perspectives from experts around the world. ]
Eric Smalley

Science + Technology Editor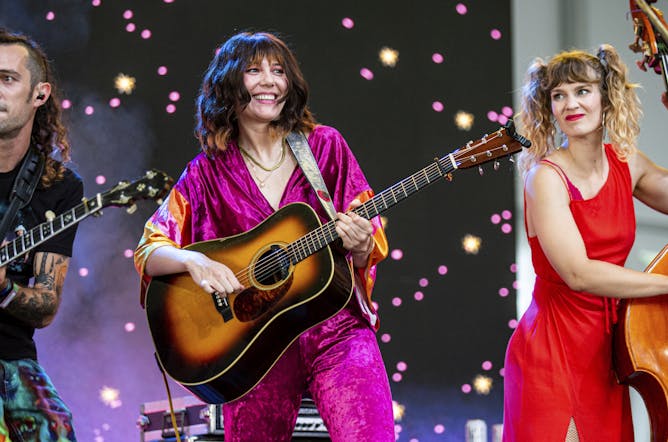 From the pre-Roe years to today, country musicians have written about the realities of life with restrictions on reproductive rights.
Environment + Energy
A hurricane scientist explains the conflict between 2023's abnormally high ocean heat and the storm-disrupting wind shear accompanying El Niño when it comes to hurricane intensification.

Founded in 1959, the membership group Trout Unlimited has changed the culture of fly-fishing and mobilized members to support conservation. Could its approach work for other social problems?
Ethics + Religion
Politics + Society
An analysis by scholars at the University of California, Davis showed that just a small number of cities in California actively consider racism when developing their plans.

Finding the stories of individual Jews who fought the Nazis publicly and at great peril helped a scholar see history differently: that Jews were not passive. Instead, they actively fought the Nazis.
Health + Medicine
Science + Technology
Education
International